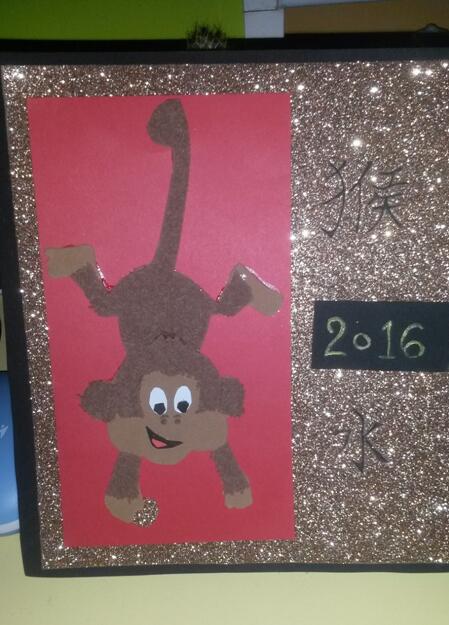 Decoration in my room made by my girlfriend(my ruling element is water according to year of my birth)
Chinese New Year comes according to Chinese lunar calendar. Year of the Monkey, one of the most important signs in Chinese Zodiac. It is ninth sign of twelve signs. Each year different sign is being celebrated among them are: Rat, Ox, Tiger, Rabbit, Dragon, Snake, Horse, Goat, Monkey, Rooster, Dog and Pig. As we all know Spring Festival is most important festival in China. It symbolizes beginning of spring, new beginning, birth, blooming of nature, flowers, meltdown of rivers which will flow again, harvests… This year is year of Monkey. As Chinese Taoist tradition sees contrasts in everything so in characteristics of each zodiac sign there are both good and bad characteristics.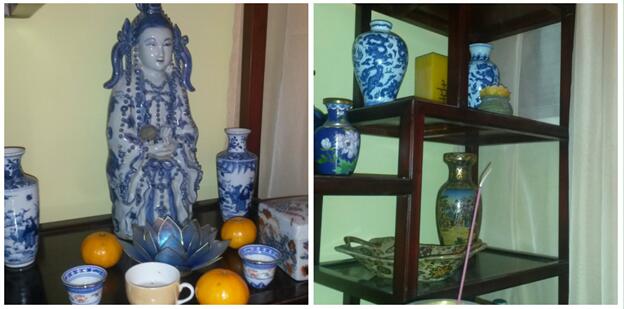 Guanyin being worshipped and incense in living room
Monkeys main characteristics are optimistic, willing to help others, diplomatic, self-confident, cheerful but also egoistic, stubborn, irritable and too proud. I was born in 1992 so I am Monkey and this means this is my year. I can see a lot of characteristics between me and description of Monkeys under Chinese zodiac. My element is water what means strength, flexibility and dynamic. Also love compatibility appears to be true under Chinese belief as my girlfriend is Rat what means that Monkey and Rat are happy couple. And we are successful and happy couple Each new year is supposed to bring a lot of health, love, luck, achievement of success, fulfillment of wishes and bring a lot of wealth. However for year of particular zodiac sign doesn't guarantee most of success and happiness for that sign. It is believed that if you were through all year some red necklet or bracelet or something red on you can increase possibility of health, happiness and luck for your year.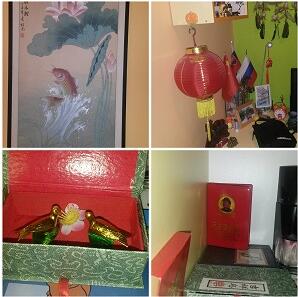 More of decorations in my room among them is Red Book that contains quotes of Great Leader Mao Zedong
Therefore I have green jade Guanyin talisman wearing over my neck which is hung on red rope. Red is considered as color of fire which protects from bad lack and negative energy. We all know about red lanterns, dragon dance, eating dumplings and other things that are associated for Chinese New Year across China and world where large Chinese communities live. In this text I want to show that also Chinese New Year is celebrated in Serbia. It isn't popular among Serbian people. Also Chinese citizens that live and work in Serbia they celebrate closed in their homes within family circles or they go back to China during that festival and public doesn't know much about it. But at least from Serbian families my family celebrates it and also my girlfriend with us who got interested in China so much thanks to me. She got inspired to learn about Chinese culture, tradition and philosophy.