Coal mine boss held after blast traps 22 in NE China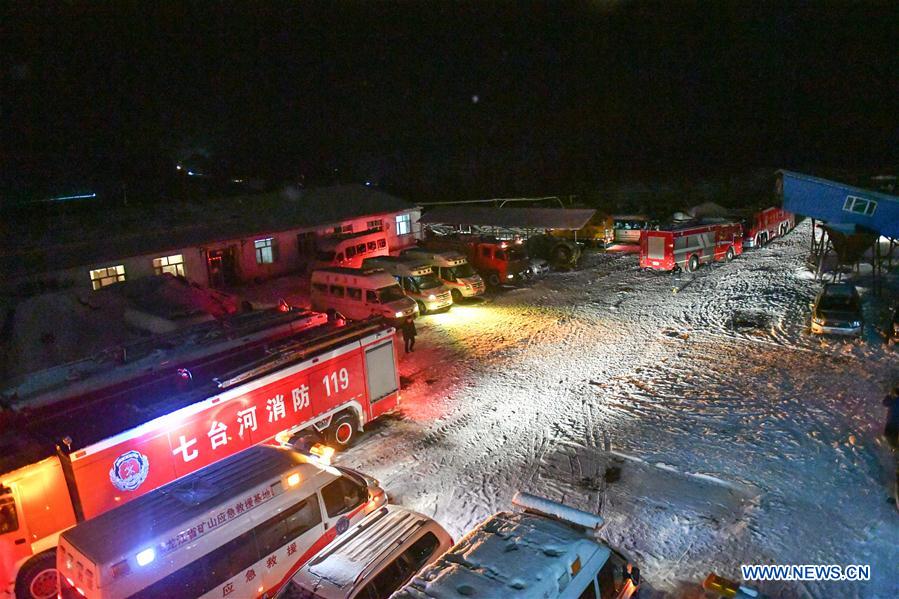 Rescue vehicles are seen at the accident site in Qitaihe City, northeast China's Heilongjiang Province, Nov. 30, 2016. Twenty-two people were trapped in a coal mine accident in Heilongjiang Province, said the rescuers Wednesday. The accident happened at around 9:00 p.m. on Tuesday in Qitaihe city. Rescue work is underway. Cause of the accident is being investigated. (Xinhua/Wang Song)
  HARBIN, Nov. 30 (Xinhua) -- Police in northeast China are questioning at least two people over a coal mine explosion that left 22 people trapped underground.
  The explosion occurred at a private coal mine in Qitaihe City, Heilongjiang Province, at 9 p.m. Tuesday.
  Initial enquires showed that the blast was an accident and that the mine was unlicensed, police said. The people currently being questioning include the mine boss and the manager.
  The police have not yet made any formal arrests.
  Hundreds of rescuers are on the ground. They have extinguished the flames and are conducting toxic air tests. A team is prepared to descend into the main shaft to search for the missing, according to Liu Xing'an, a local coal mine administration official.

[ Editor: 刘家铭 ]