World's largest artificial cave to become military tourism destination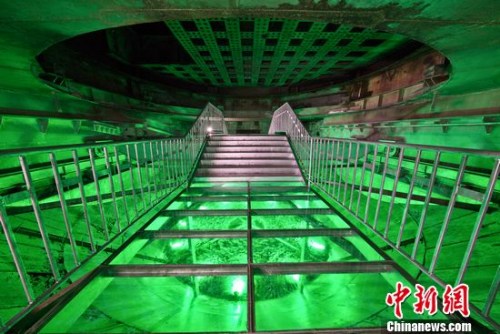 A view of the 816 nuclear plant from the inside. (Photo/Chinanews.com)
The world's largest artificial cave, a former China 816 underground nuclear military plant, will become a memorial museum and China's first virtual nuclear science and technology popularization base, China News Service reported on Nov. 29.
The 816 nuclear plant is located in the mountainous town of Baitao in Chongqing's Fuling district. The plant was approved by Chinese then-Premier Zhou Enlai in November 1966 as a nuclear raw material base. In 1984, the Central Military Commission called off the project due to a comparatively peaceful world situation at that time. It is the only discarded nuclear base open to tourists in China.
Yang Yan, deputy general manager of the Tourism and Health Industry Department of Jianfeng Group, revealed that the base is now mainly used for tours. The plan for a military-themed heritage base covers many considerations: protection of cultural relics, spreading patriotism, popularization of nuclear science and technology, VR technology incubation and more.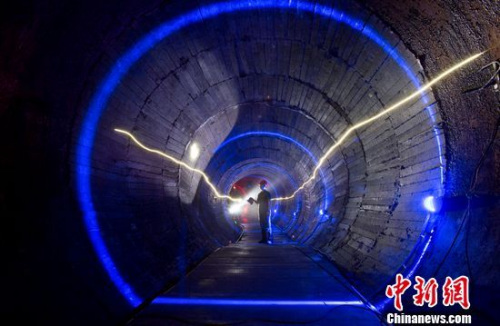 A view of the 816 nuclear plant from the inside. (Photo/Chinanews.com)
According to the plan, the new attraction will cover an area of 358.42 hectares, with the former 816 nuclear plant at its core.
"Science and technology tourism is on the rise in the world. We aim to build a military tourism destination with diversified attractions including cultural relics, health and ecological experiences and military culture exposure," said Yang.

[ Editor: zyq ]