Chinese law prohibits women from international marriage? No!
On June 12th 2016, the Journal of Brazil published a report titled "China's female citizens are forbidden to marry foreigners", which had been picked up from the Brazilian channel of a Russian website.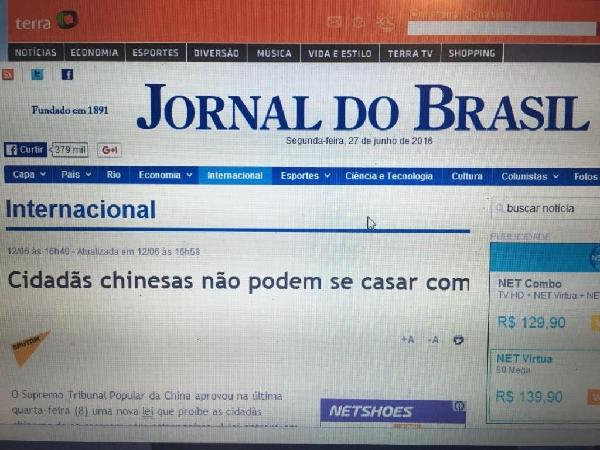 Screenshot from The Journal of Brazil website
The article said that the Supreme People's Court of China had just passed a law that will prohibit Chinese women from marrying non-Chinese males, and the law would come into effect at the beginning of 2018.
According to an East Asia Forum report, Chinese lawmakers claimed that the country now has a gross gender imbalance of three boys for every girl under the age of 18 because of the "one-child" policy in China. "The move would help promote social harmony," a Chinese lawmaker was quoted as saying.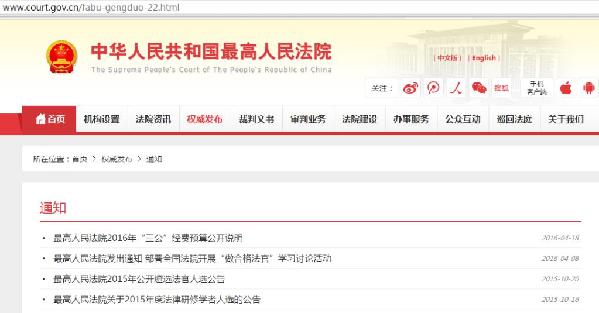 Screenshot from the Supreme People's Court of China website
Aside from the report's amazing disregard of the fact that the Supreme People's Court in China is in no position to make or revise a law, if the Court did adopt something of such significance, it would have put an announcement on its official website. However, nobody could find anything related to the report.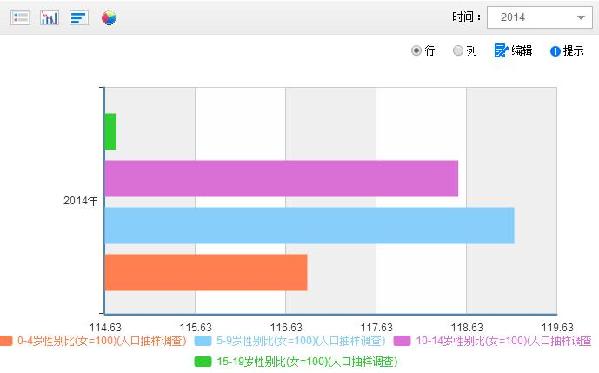 Screenshot from The national bureau of statistics website
In addition, the country's 2014 national sample censu revealed that the sex ratio of the Chinese population under the age of 19 was between 114.76:100 and 119.16:100. So it is nonsense to say that the sex ratio was 3:1.
This story can easily to be found to be false if people have minimal common sense regarding China, and it is getting virtually no coverage in mainstream media. Ronnie Collins, director of the Brazilian Institute of China, pointed out that the The Journal of Brazil was irresponsible in directly reprinting such a report.
That the fake news could attract user attention and even made some believe it has a lot to do with the long distance between China and Brazil. Many Brazilians have no idea what a country China is. More interaction between the two peoples would facilitate mutual understanding.

[ Editor: Gao Lingjie ]