Squirrel monkey's cheeky expressions delight netizens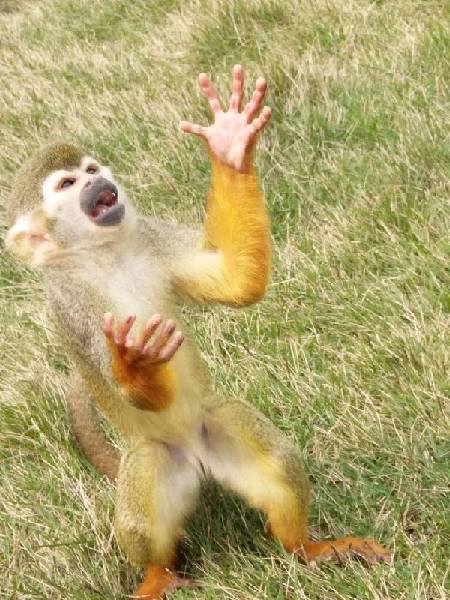 (photo from cgtv's facebook)
A squirrel monkey in an animal world in southwest China's Chongqing seems to have become a "spokesperson" for this park.
His postures and facial expressions amused visitors when he tried to ask for food from them.
After the pictures of his exaggerated facial expressions were posted online, netizens said they could take screenshots of his face to make a pack of stickers.
Chinese people often like to find funny pictures and add some words, like "Oh my God", to make their own stickers. The stickers are often used on instant messaging apps, like WeChat.
[ Editor: Zhang Zhou ]