Rumor: "The Chinese troops abandoned their posts, leaving weapons and ammunition behind".
The Centre For Civilians in Conflict (CIVIC) report said the Chinese peacekeepers abandoned their posts in the South Sudanese capital of Juba on July 11, 2016, a day after a rocket-propelled grenade had exploded near a Chinese armoured personnel carrier, killing two Chinese soldiers.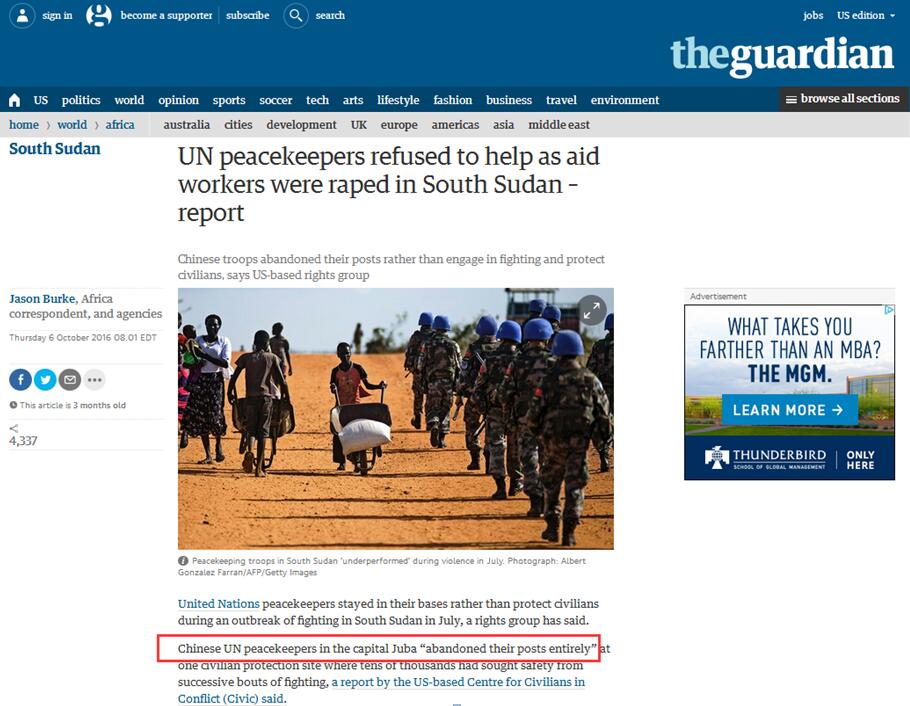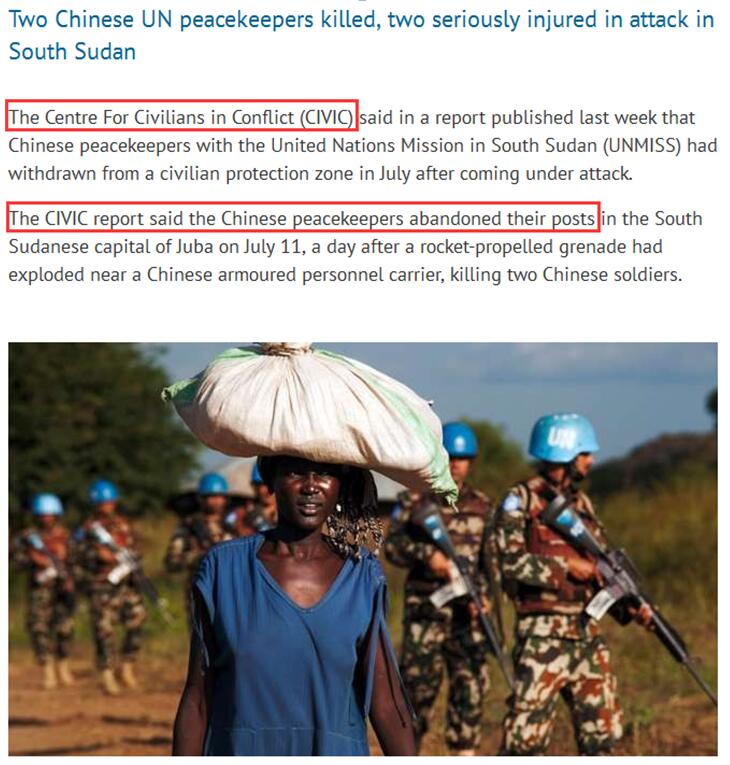 Truth: China has refuted allegations that its peacekeepers abandoned their posts in South Sudan in July as "malicious speculation". Yang Yujun, spokesman of the Ministry of National Defense said that Chinese peacekeepers did their utmost to guarantee the safety of civilians and other peacekeepers even after two Chinese soldiers were killed and 5 were injured.
"Chinese peacekeeping officers and soldiers remained at their posts, quickly organizing reinforcements and continuing to implement the mandate of the UN Mission in South Sudan while rescuing wounded soldiers," said Yang. Allegations in the report of the US-based group "The Center For Civilians in Conflict" are irresponsible.

[ Editor: Zhang Zhou ]