Xi and 28 world leaders to attend Belt and Road forum in May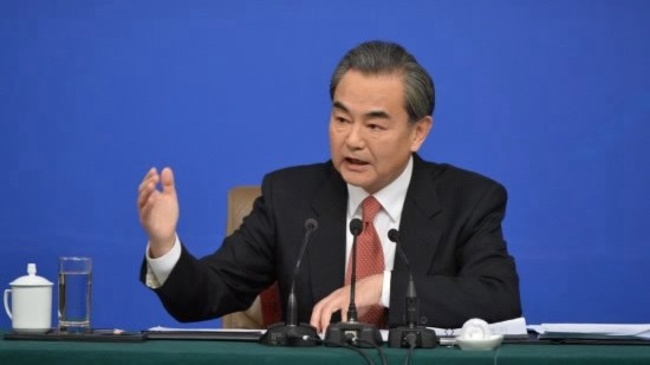 Chinese Foreign Minister Wang Yi.[Photo: CGTN]
Chinese Foreign Minister Wang Yi announced on Tuesday that the Belt and Road Forum for International Cooperation will be held in Beijing on May 14 and 15.
So far, 28 heads of state and government including Russian President Vladimir Putin, Turkish President Recep Tayyip Erdogan, and over 80 leaders of international organizations, 100 ministerial-level officials, as well as 1,200 delegates from various countries and regions will participate in the forum.
Chinese President Xi Jinping will attend the opening ceremony and deliver a keynote speech, as well as host a round table meeting that will brainstorm on policy and strategic development and interconnected development.
In addition to the round-table meeting, another "1+6" high level meeting will be held to discuss various topics including infrastructure, trade and economic cooperation, energy resources, financial cooperation, eco-environment, and people-to-people exchanges.
Proposed by President Xi Jinping in 2013, the initiative is now in its fourth year and is of great importance to global governance and international endeavor to make globalization more inclusive. Wang said the upcoming forum will be the highest level international forum to be held since the proposal of the initiative.

[ Editor: Wang Peiyao ]