Belt and Road forum to promote infrastructure connectivity cooperation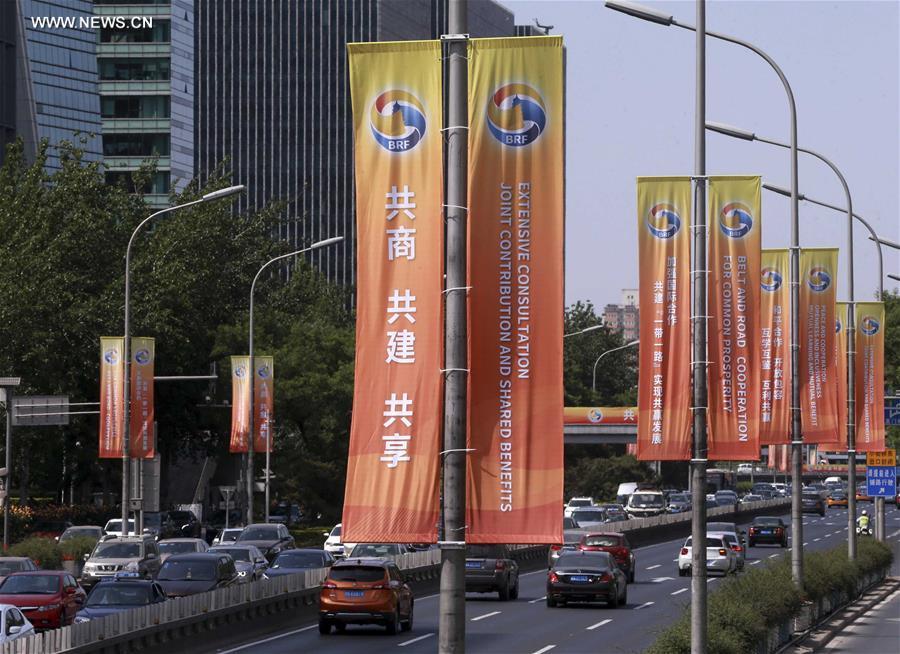 Banners are hung to greet the upcoming Belt and Road Forum for International Cooperation in Beijing, capital of China, May 7, 2017. Beijing will host the Belt and Road Forum for International Cooperation on May 14-15. (Xinhua/Chen Xiaogen)
BEIJING, May 10 (Xinhua) -- The Belt and Road Forum for International Cooperation from May 14 to 15 will push forward cooperation in infrastructure connectivity among participating countries, officials with China's top economic planner said Wednesday.
Over 50 cooperation agreements concerning transportation, energy, and communications are expected to be signed during the forum, said Fei Zhirong, an official from National Development and Reform Commission (NDRC).
The forum will increase connectivity, strengthen management of infrastructure operations and push forward infrastructure connectivity, said Fei.
A series of high level meetings will be held during the forum including a plenary session and six parallel panel discussions, said Wang Xiaotao, deputy head of NDRC.
Chinese Vice Premier Zhang Gaoliwill deliver a speech at the plenary session, with leaders of related countries and heads of international organizations expected to be in attendance, said Wang.
Six parallel panel discussions will focus on infrastructure connectivity, economic and trade cooperation, investment as well as cultural ties, Wang said.
More than 1,500 delegates, including officials, academics, entrepreneurs, representatives of financial institutions and media organizations from 130 nations, as well as representatives from more than 70 international organizations, will attend high-level meetings at the forum, according to NDRC.
At least 28 heads of state or government will attend the forum in Beijing, the highest-profile international meeting since China put forward the initiative in 2013.

[ Editor: Zhang Zhou ]