Xi congratulates CASS on 40th anniversary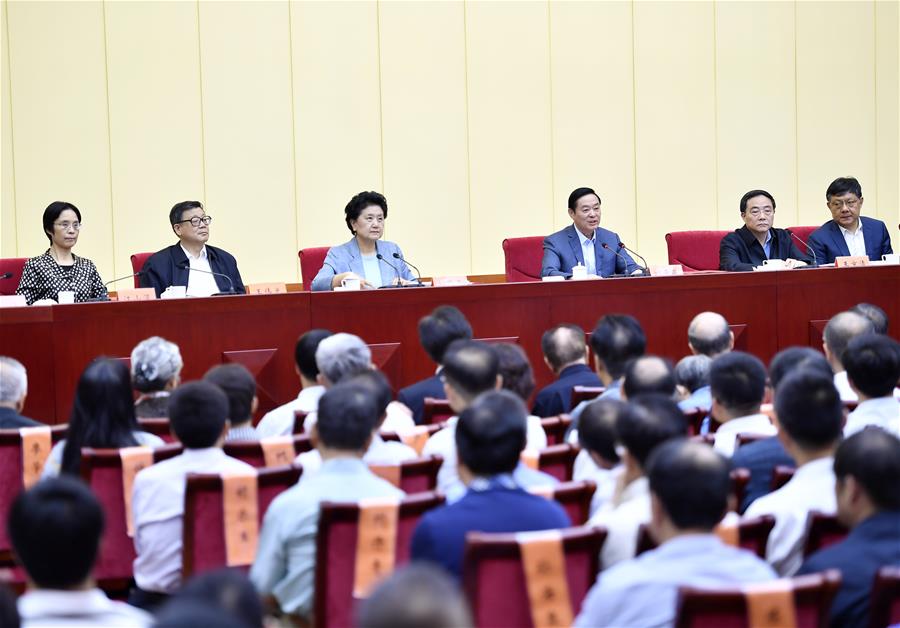 Chinese Vice Premier Liu Yandong and Head of the Publicity Department of the Communist Party of China Central Committee Liu Qibao attend a celebration to mark the 40th anniversary of the founding of Chinese Academy of Social Sciences (CASS) in Beijing, capital of China, May 17, 2017. Chinese President Xi Jinping sent a letter of congratulations to CASS on the 40th anniversary of its founding. The letter was read by Liu Yandong at the celebration held by CASS Wednesday. (Xinhua/Yan Yan)
BEIJING, May 17 (Xinhua) -- Chinese President Xi Jinping Wednesday sent a letter of congratulations to Chinese Academy of Social Sciences (CASS) on the 40th anniversary of its founding.
Xi, also general secretary of the Communist Party of China (CPC) Central Committee and chairman of the Central Military Commission, praised the academy's work in serving the decision-making of the Party and the nation, boosting the sinicization of Marxism and developing Chinese philosophy and social sciences.
Xi asked CASS staff and the country's philosophers and social scientists to uphold and develop socialism with Chinese characteristics while sticking to the guiding status of Marxism.
He said they should study issues concerning the country's reform, development and stability, as well as promote the global influence of Chinese philosophy and social sciences.
The letter was read by Vice Premier Liu Yandong at a celebration held by CASS Wednesday.
Liu Qibao, head of the Publicity Department of the CPC Central Committee, attended the meeting and called for efforts to implement the CPC Central Committee's guideline on developing philosophy and social sciences with Chinese characteristics.
[ Editor: Zhang Zhou ]