China's Siberian tiger mother gives birth to septuplets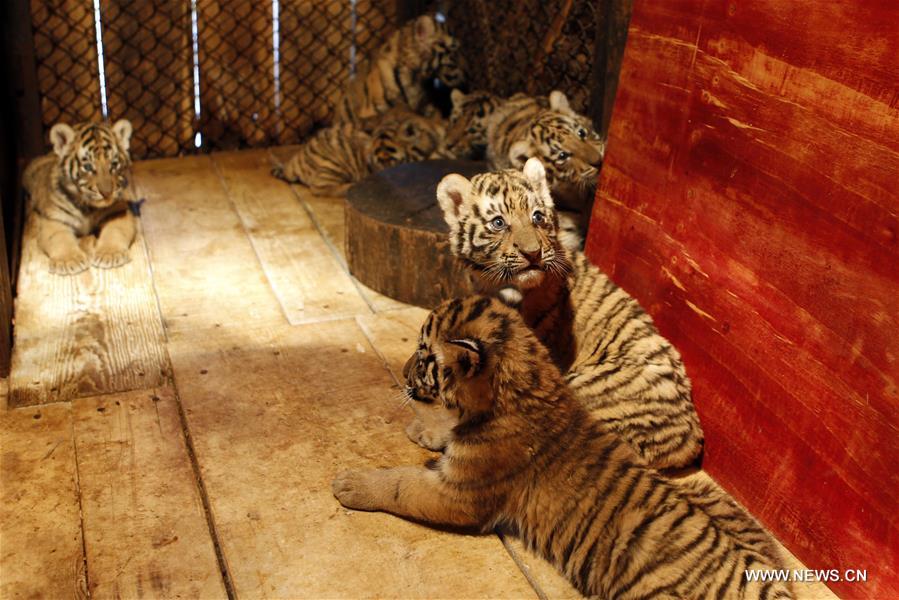 Photo taken on July 6, 2017 shows seven Siberian tiger cubs at Yunnan Zoo in Kunming, capital of southwest China's Yunnan Province. A Siberian tiger mother gave birth to seven cubs on May 10. (Xinhua/Jing Huihui)
KUNMING, July 5 (Xinhua) -- A female Siberian tiger in southwest China's Yunnan Province has given birth to septuplets, the zoo announced on Wednesday.
The cubs were born on May 10 in Yunnan Zoo in the provincial capital, Kunming. The seven-year-old mother has produced four previous litters, each of three or four cubs.
Septuplets are rare among tigers, according to the zoo.
The seven cubs initially were all taken care of by their mother, but have been cared by zoo staff since they were one month old.
Siberian tiger is one of the world's most endangered species,predominantly resident in northeast China and eastern Russia.
[ Editor: Xueying ]