Meals on wheels: High-speed trains to offer online food ordering services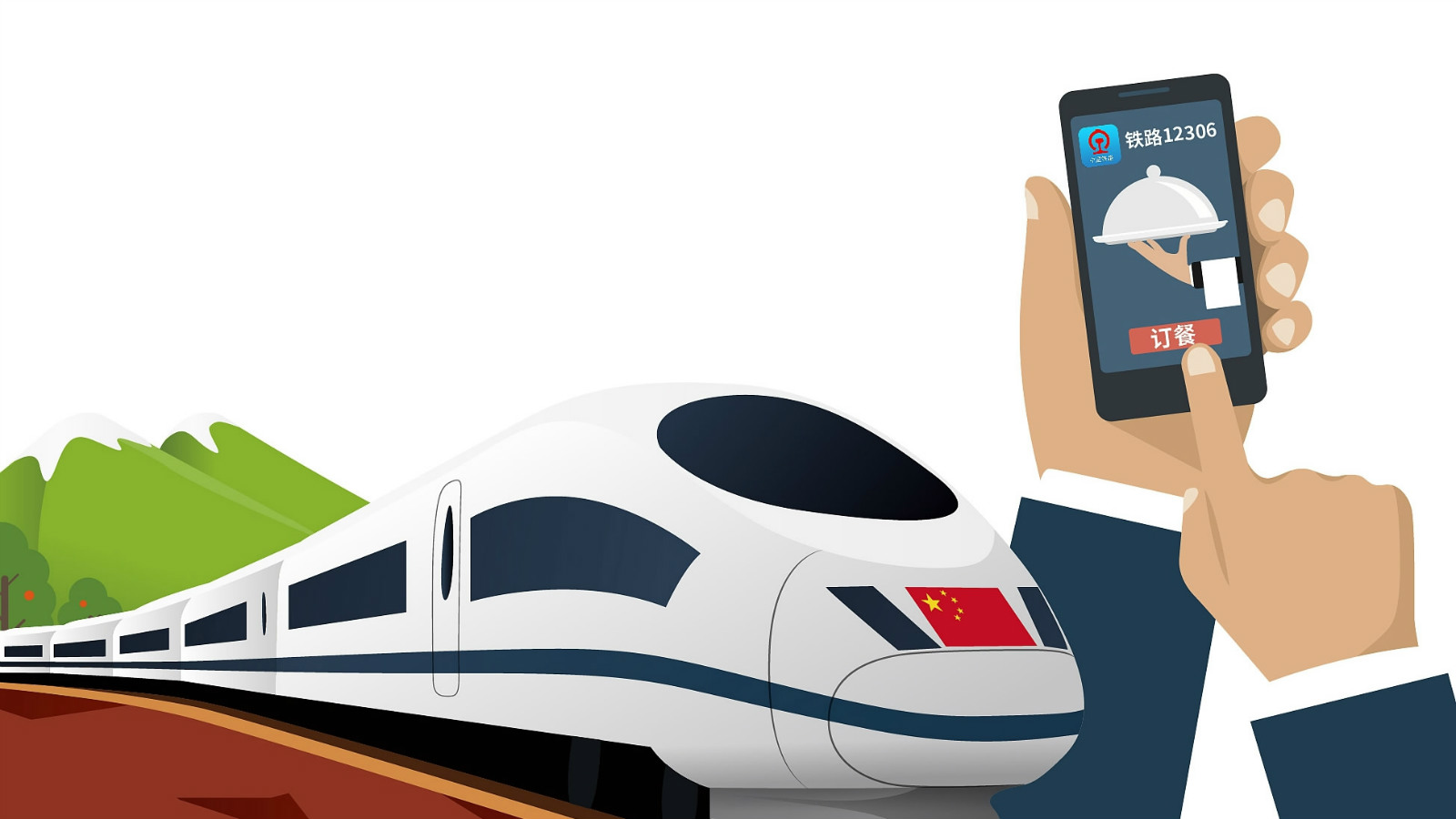 CGTN photo
China's high-speed railway passengers can now order meals online to enjoy a more diverse range of food, according to China Railway Corporation (CRC).
Starting from July 17, passengers can order meals offered by the trains as well as other restaurant brands via the official train ticket booking website 12306.cn and its mobile app. The meal will be delivered to the passenger's seat by railway staff.
Online catering is already well-established in China. In 2016, 256 million meals were ordered online, up 22.5 percent from 2015. The country's online catering sector is expected to expand quickly, as more than 300 million meals are expected to be ordered online this year, according to the China Cuisine Association.
Despite the launch of food delivery services on board high-speed trains, one of the country's most commonly eaten meals on trains is instant noodles. On almost any journey you will see passengers using the hot water machines in between carriages to prepare instant noodles.
Restaurant cars on board also provide pre-packaged hot meals along with other snacks, fruits and beverages.
People also like to bring their own food on board prior to setting off. Will the advent of online ordering put an end to the days of instant noodles?
The online meal ordering service will initially only cover high-speed railway stations in Shanghai, Tianjin, Guangzhou, and 24 other major cities.
The move aims to meet passenger demand for more individualized services, according to the CRC.
Approved restaurant brands can list their products on the website and will be subject to food safety supervision by railway authorities.
By the end of 2016, China had put 21 CRH model trains into operation. It had surpassed 20,000 kilometers of high-speed rail lines, more than the rest of the world combined, with a target of adding another 10,000 kilometers by 2020 and surpassing 45,000 kilometers by 2030.
"China Railway High-speed (CRH) trains have become a calling card for China," Wang Jun, deputy president of Chinese locomotive manufacturer CRRC said.

[ Editor: Wang Peiyao ]