Blistering heat waves sweeps across China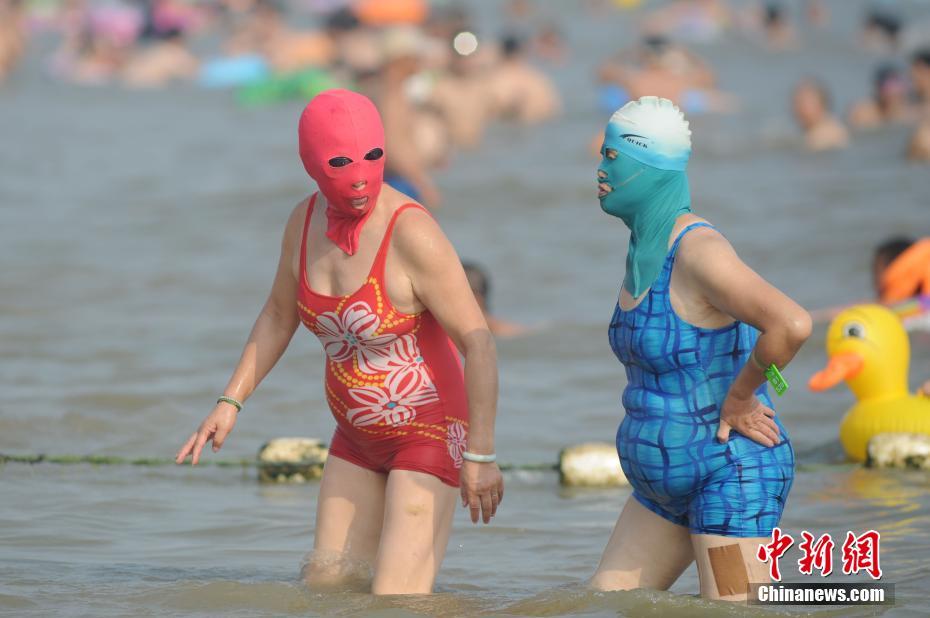 People cool off at a beach in Qingdao, Shandong province, July 12, 2017. Wednesday marked the start of the 40-day-long dog days in China this year. (Chinanews.com/Wang Haibin)
July 12 to Aug 20 will mark the 40-day dog days of summer period in China this year—the hottest, most sultry days of the season. Blistering heat waves have swept across much of the country in recent days, breaking records in many places of northern China.
According to the National Meteorological Center website, this round of heat will reach the highest level today, affecting some 3.64 million square kilometers of the country. Thirteen provinces and regions will experience highs of 37 to 39 degrees Celsius, and the highest temperature in some areas will exceed 40 degrees. The 13 regions include parts of Hebei, Beijing, Henan, Shandong, Shanxi, Shaanxi, Ningxia, Gansu, Inner Mongolia, Shanghai, Zhejiang, Hubei, and the Tianshan Mountain area in Xinjiang.
The meteorological center issued another orange-level high-temperature alert around 6 am this morning. The heat is expected to linger in southern Xinjiang and the eastern part of northwest China till next week.
Meteorological experts have reminded people in the affected areas to avoid outdoor activities and outdoor workers to take necessary protective measures to avoid heatstroke or sunburn.
[ Editor: Wang Peiyao ]