Gang of abductors detained in Afghanistan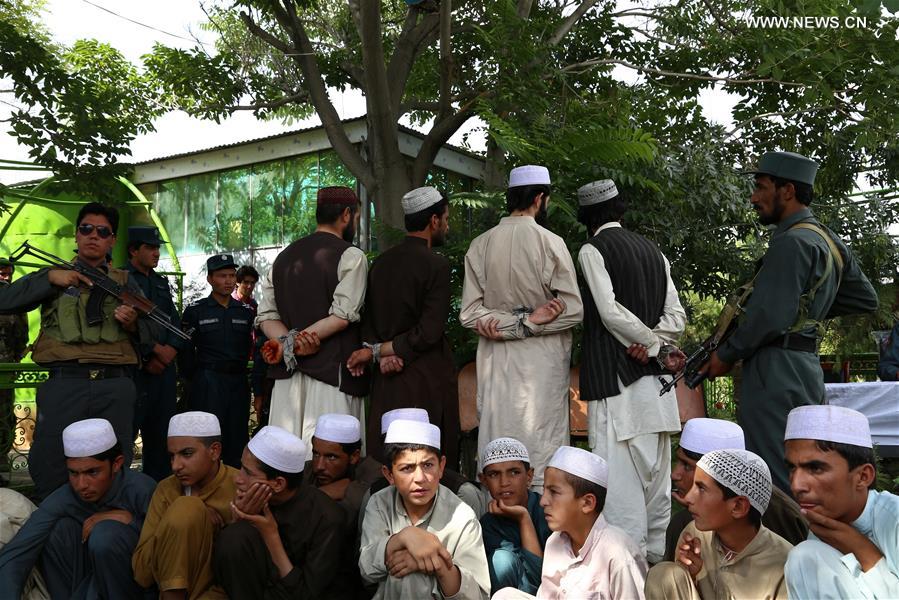 Photo taken on July 15, 2017 shows released children in Ghazni province, Afghanistan. Police arrested a gang of abductors in the eastern Ghazni province in Afghanistan and set free 13 children from their clutches on Saturday, provincial police chief Mohammad Mustafa Mayar said. (Xinhua/Sayed Mominzadah)
GHAZNI, Afghanistan, July 15 (Xinhua) -- Police arrested a gang of abductors in the eastern Ghazni province in Afghanistan and set free 13 children from their clutches on Saturday, provincial police chief Mohammad Mustafa Mayar said.
"A four-member gang of kidnappers were arrested today and 13 children were set free from their custody," Mayar told reporters here.
"The kidnappers were attempting to take the children to some religious schools in Pakistanand brainwash them to become suicide bombers," the official said.
This is the second group of kidnappers which has been arrested in Ghazni province over the past week. The province has Ghazni city, located 125 km south of Kabul, as its capital.
In the previous incident last week, 25 children were set free from kidnappers' clutches.
[ Editor: zyq ]