65-year-old male bike rider covers 2,000 km to Lhasa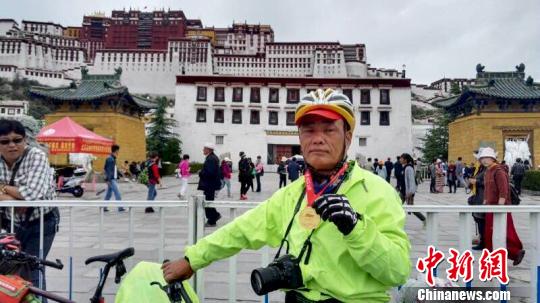 A 65-year-old man who rode a renovated bicycle to Tibet says he did not feel lonely on the way.
Starting off from Ya'an in southwest China's Sichuan province, Bao Huasheng spent 19 days on the road to arrive in Lhasa, capital city of the Tibet Autonomous Region.
Bao is a cycling enthusiast in southeast China's Fujian province. Previously, he has pedaled to Zhejiang, Jiangsu, Anhui, Liaoning and other provinces across the country.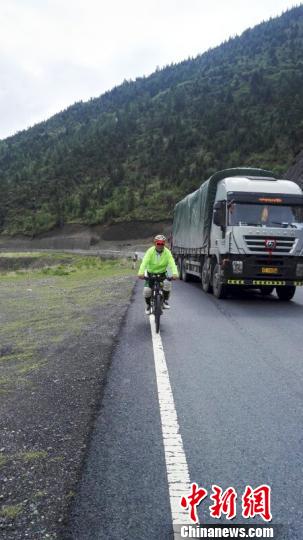 Bao believes that he prepared well for the journey, though it turned out to be much tougher. The unpredictable weather obliged him to change clothes frequently, but he could not afford to dress lightly for fear of getting his skin burned in the strong heat.
However, the warmth Bao received on the way far outweighed the difficulties he encountered, he said. "I was accompanied by riders across the country. We supported each other and got along so well like family members," Bao recalled.

[ Editor: Wang Peiyao ]