Facebook is using AI to make its translations more accurate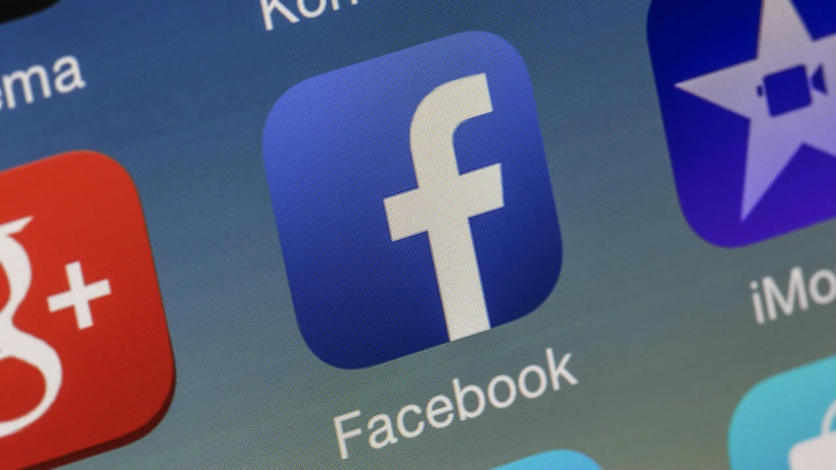 CGTN photo
Facebook announced on Thursday it is improving its 4.5 billion daily translations with an artificial intelligence powered system.
The social media giant supports over 45 languages for its two billion users worldwide, which makes translating content common on the platform. To do so, one simply clicks on the "see translation" button below a post or a comment. But despite how easy the process is... one may not be always satisfied with the accuracy of the translation.
The previous system linked to the button, according to Facebook, is phrase-based and translates words or short phrases one at a time, missing the grammar and word orders. The new AI system, processed by neural networks, translates entire sentences in one go. The company does so by using a machine learning component known as a long short-term memory network or LSTM.
"Such a network can take into account the entire context of the source sentence and everything generated so far, to create more accurate and fluent translations," Facebook's Juan Miguel Pino, Alexander Sidorov and Necip Fazil Ayan wrote in a blog post.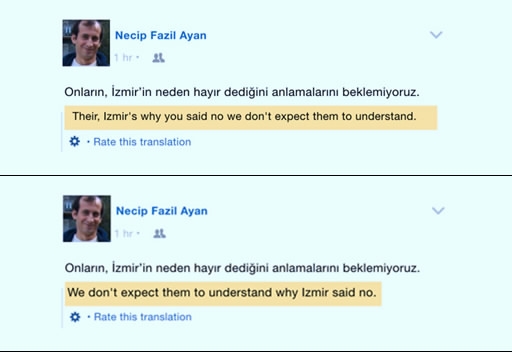 To demonstrate the advantages of the new AI-powered system, Facebook showed an example of both its new and old systems translating a Turkish post into English. /Facebook
According to Facebook, the new system will increase BLEU, a metric judging machine translation accuracy, by 11 percent across all languages compared with the phrase-based systems.
"Neural networks open up many future development paths related to adding further context, such as a photo accompanying the text of a post, to create better translations," said the company. "We are also starting to explore multilingual models that can translate many different language directions."
Facebook's rivals Google and Microsoft have also been working on neural machine translation. Google announced the first stage of its move to the new technology in September last year followed by Microsoft two months later.

[ Editor: Wang Peiyao ]