'Dragonfly Bridge' to float on China's Wulan Mulun River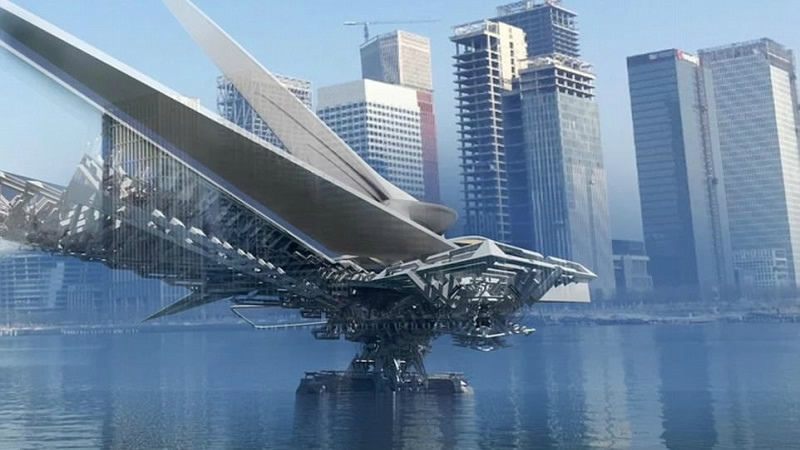 CGTN photo
A bridge resembling a dragonfly-shaped robot, is expected to be constructed in China's Inner Mongolia Autonomous Region.
Famous for her experimental and cutting-edge design, London-based architect Margot Krasojevic has been commissioned by the Ordos City government to create this new bridge crossing the Wulan Mulun River in Kangbashi district.
Inspired by the FLIP boat which rotates 90 degrees and floats when in position, the "dragon bridge" has a flexible structure.
"The revolving sail bridge tries to define a new typology for a bridge, which synthesizes movement and flexibility like a yacht." Krasojevic told MailOnline.
The bridge contains a main floating segment which supports three expanding walkways and a carbon fiber triple sail. The bridge can fold into multiple sections that stack into each other and support a hydraulic secondary structure which a pedestrian walkway extends from.
MailOnline reported that the bridge can be moored along a quayside, sailed into locations along the river or permanently positioned using Caisson foundations, a watertight structure used as a bridge pier.
Screw-in moorings, along with nine ton anchors, are also used to ensure stability and prevent the structure from drifting away.
"A pop-up restaurant, quayside coffee shop, even a cinema. Cities demand adaptable design rather than a static and debilitating architectural presence." Krasojevic said.

[ Editor: Wang Peiyao ]