Pandas near earthquake zone said to be fine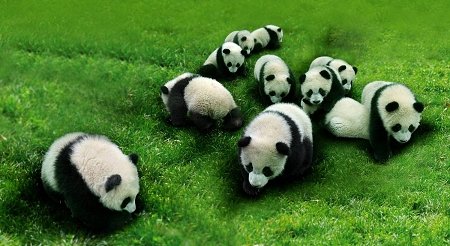 (Pandas in Wolong Panda Center)
Pandas and staff at the China Conservation and Research Center for the Giant Panda are said to be safe and sound after a powerful earthquake hit Sichuan province on Tuesday, Xinhua News Agency reported.
The epicenter of the earthquake was 420 km, 446 km, and 563 km away from three bases of the Panda Center located in Wolong, Dujiangyan, and Bixiafeng, respectively.
The epicenter of the devastating earthquake that hit Wenchuan County, Sichuan province, in 2008 was 11 km from the Wolong Panda Center. Two pandas died and 14 others were severely injured in that quake, and one remains missing.
Mao Mao was crushed by a wall of her enclosure as the river nearby swelled with landslide debris. A funeral was held later by staff to remember her. Zhu Hai, the other panda, died from illness following the quake in 2008. Several other pandas had to be rescued and sent to the Bifengxia Panda Base, leaving about 20 at Wolong.

[ Editor: Wang Peiyao ]