Chinese college student offers free food to evacuated tourists, rescuers
A college student has taken the lead to offer free food to those leaving and entering the magnitude-7.0 earthquake-stricken Jiuzhaigou in Wujiao Village, which sits on an evacuation route out of Jiuzhaigou.
Twenty-one-year-old college student Xiao Fang (not her real name) began to prepare food for tourists being evacuated from the quake zone on Aug. 9. Her family stayed up all night after the earthquake struck the day before to prepare the food.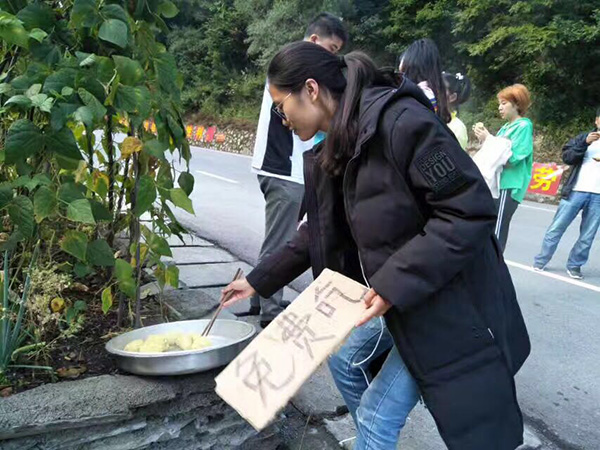 (Photo/Thepaper.cn)
"I don't remember how much, but we carried out boilers-full of food," said Xiao Fang, referring to the steamed buns, porridge, and potatoes she prepared for them.
Her hometown Wuxiang Village is located along the way from Jiuzhaigou to Pingwu Township in neighboring Mianyang City—the set evacuation route.
Soon other villagers followed her good example, offering food to rescue workers and quake survivors.
Xiao said she felt it necessary to offer a helping hand, even if she cannot provide first aid to those in need, Thepaper.cn reported.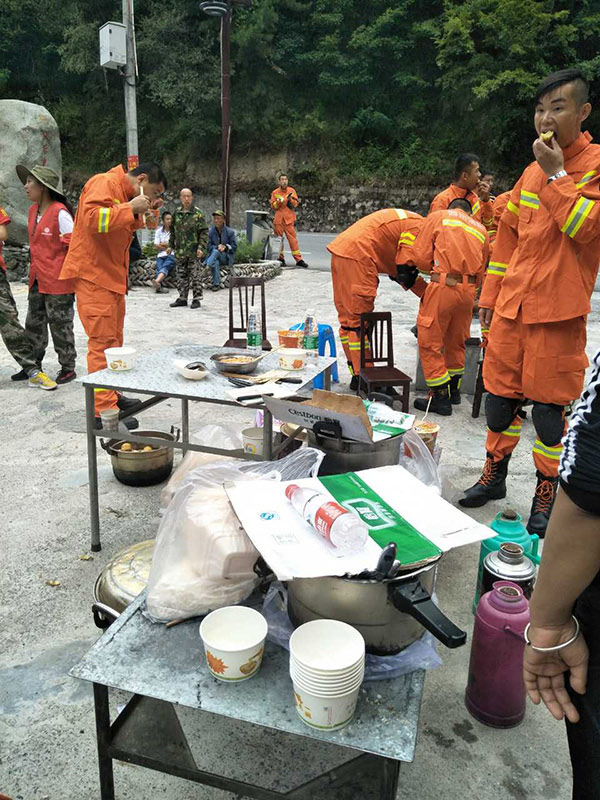 (Photo/Thepaper.cn)

[ Editor: Wang Peiyao ]