Experts discuss promoting Chinese books globally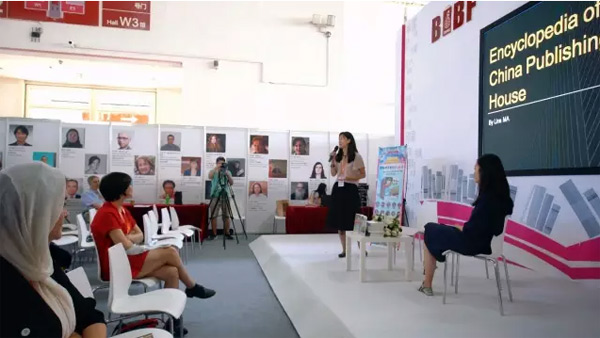 The symposium on translating and publishing children's literature abroad is held on Aug 24. [Photo provided to Chinaculture.org]
A symposium on translating and publishing children's literature abroad was held at the Beijing International Book Fair (BIBF) on Aug 24. During the event, fairy tale writer Chang Yi, who is called "Sister Monster," introduced her book series Monsters in the Forbidden Cityto over 50 experts in writing, translation and publication planning from more than 40 countries. Domestic and foreign experts, translators and writers shared their insights on how to promote high-quality Chinese literary works globally.
The Monsters in the Forbidden Cityseries are fairy tales which combine elements of the Forbidden City and Chinese mythological creatures for the first time. The story begins as main character Li Xiaoyu picks up a magical jewel earring which enables her to understand words of monsters and immortals in the Forbidden City. After that, she gets to know many unknown tales and goes through many adventures.
The author unearths traditional Chinese culture and refers to a large number of ancient books and records related to the Forbidden City as well as historical books such as Classic of Mountains and Seas. Through her creation, mythological creatures in the book are endowed with specific characters and experiences.
The books have been very popular since publication. Chang Yi said, "Chinese never lack imagination and creativity. These fairy tales will enable children to experience and understand our culture and they will be inspired by qualities demonstrated in the books."
[ Editor: WPY ]