World's first bilingual Kun Opera Digital Museum opens in Cambridge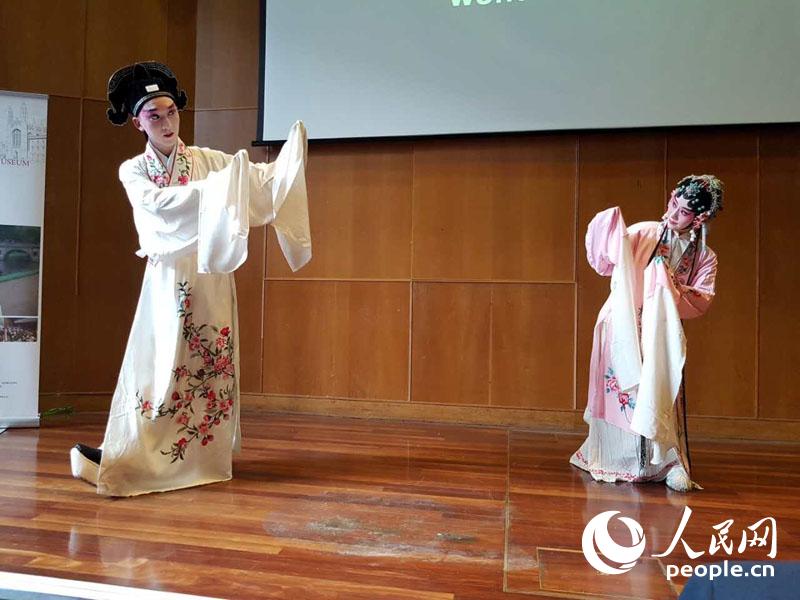 Co-hosted by the Museum of Archeology and Anthropology (MAA) and Cambridge Rivers Project (CRP), the launch ceremony of the Kun Opera Digital Museum was held at King's College, University of Cambridge, on August 25. Inaugural events included the exhibition "Kun opera in international artists' eyes," a Kun opera virtual reality experience, and impromptu performances by artists from different countries.
Kun opera, also called Kunqu in Chinese, is one of the oldest forms of Chinese opera, dominating domestic theater from the 16th to 18th centuries. It was listed among the Masterpieces of the Oral and Intangible Heritage of Humanity by UNESCO in 2001.
Suzhou Kunqu Opera Theater of Jiangsu Province first introduced Kun opera to the University of Cambridge in 2015. In the following year, the theater performed The Peony Pavilion and Fifteen Strings of Cash – The Killing of Mr. You, at Cambridge's King's College, receiving British audiences' high praise.
[ Editor: WPY ]