Political advisors offer suggestions to sci-tech evaluation reform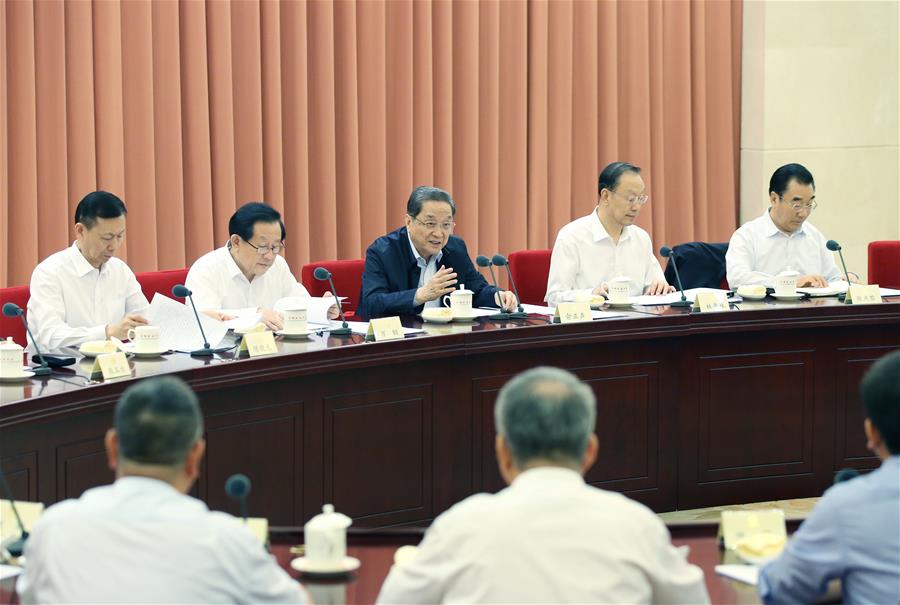 Yu Zhengsheng, chairman of the National Committee of the Chinese People's Political Consultative Conference, presides over a bi-weekly consultation session in Beijing, capital of China, Sept. 7, 2017. (Xinhua/Yao Dawei)
BEIJING, Sept. 7 (Xinhua) -- China's top political advisors met Thursday to discuss ways to reform the appraisal system of science and technology.
The bi-weekly consultation session was chaired by Yu Zhengsheng, chairman of the National Committee of the Chinese People's Political Consultative Conference.
Political advisors said sci-tech appraisal was an important route to sustainable and healthy sci-tech development, optimizing sci-tech resource allocation and improve sci-tech management.
The current system, however, has many problems, including excessive emphasis on publications and honorary titles, as well as too much government intervention.
The advisors put forward proposals including measures to contain such practices and focus more on the quality, contributions and the effects of sci-tech achievements.
Appropriate appraisal criteria for research should be set up, giving universities, research institutes and companies more say, encouraging them to improve their innovation capability.
The seminars are used by top political advisors to study major issues with experts and officials.

[ Editor: WPY ]