Hangzhou's first big-data generated bus route to commence service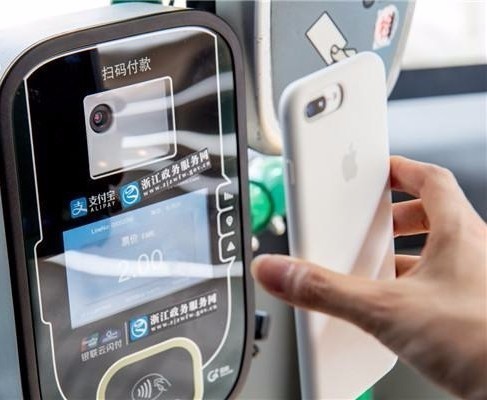 Southeast China's Hangzhou is making a step forward in terms of using data in city management, as its first big-data-generated bus route is ready for debut.
Tickets for the "Xinxiang Bus," whose route is generated from rider data, are available for Hangzhou commuters starting Thursday, and the trial operation is set to begin next Monday, said Zheng Min, spokesperson of Hangzhou Public Transport Group.
According to government statistics, there is a ton of data from the over 8,000 buses in the city transporting over four million riders every day. At the end of 2014, Hangzhou launched its first rider-generated bus route, and the number has grown to seven.
As a pioneer cashless city and home to China's e-commerce giant Alibaba, Hangzhou collaborated with Ant Financial, the financial service affiliate of Alibaba, and cloud-computing firm DtDream, to modernize the city's public transit system with a government-supported bus app in August last year.
The app enables riders to search for nearby bus stations and monitor bus location in real time. In May, a mobile payment option was added to all buses operating in the main city zone.
The latest customized route is the city's public transit system's new effort to tap big data for municipal services. The six stations along the first trial route were determined by analyses on rider data during rush hours.
Like the existing customized routes, "Xinxiang Bus" has mobile payment and passengers are required to book a seat on the bus app at least three hours in advance. Only when 60 percent or more of seats are booked will the route operate.
Fare will be cheaper and the number of stops will be based on demand, which will make commuting by bus more comfortable and less time-consuming, said the spokesperson.
There will be more big-data generated bus routes in the future, and riders are welcome to submit their ideas for customized routes on the city's bus app. To encourage people to ride the "Xinxiang Bus," Hangzhou's public transit company will offer discounted ticket deals during the trial period, according to local media.
Add your comment

[ Editor: zyq ]