Chinese banks launch cash machines using facial recognition technology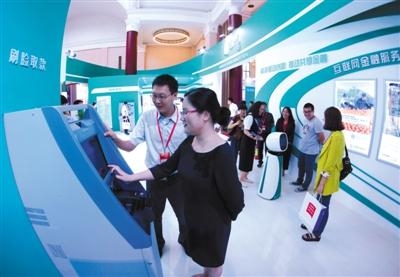 Many banks in China have recently launched ATM machines equipped with facial recognition technology to improve customer experience, Beijing News reported on Sept. 15.
The machines launched by branches of China Construction Bank (CCB), Agricultural Bank of China (ABC), and China Merchants Bank (CMB) are able to identify and authenticate users who are even twins, have light make-up, or had mini face-lift according to bone shape and eyebrow spacing, an employee noted.
It takes less than a minute to withdraw money from the machines and daily withdrawals for each user are limited to a maximum of 3,000 RMB ($458), according to the banks.
Apart from the first step of facial recognition, customers also need to input their ID number or mobile phone number for identity verification and an account password to withdraw money.
There have been no problems since the service was launched, an employee at CMB noted, adding that the technology can tell if the account holder matches the user and judge whether or not it is a real person.
"Facial recognition technology has been applied to payment services for a long time. The banks using the technology only offer it as an alternative service to improve the customer experience," said Dong Ximiao, a senior researcher at the Chongyang Institute for Financial Studies, Renmin University of China.
Dong added that more banks are likely to adopt the technology for their ATM machines in the future if the cost is reasonable and the technology is mature, but that also depends on the needs of customers.

[ Editor: WPY ]