A 5-year miracle:China's social achievements since 18th CPC national congress (GDP growth)
GDP growth:
-- GDP expanded by an average annual rate of 7.2 percent during 2013-2016, compared with 2.6-percent average global growth and the 4-percent growth of developing economies.
-- Calculated at 2015 prices, average annual GDP growth was valued at 4.44 trillion yuan (670 billion U.S. dollars) in 2013-2016.
-- In H1 2017, GDP growth was 6.9 percent, within the 6.7-6.9 percent range for eight quarters in a row.
-- China's 2016 GDP of 11.2 trillion dollars accounted for 14.8 percent of the world economy, up 3.4 percentage points from 2012.
-- China's average contribution to world growth in 2013-2016 was about 30 percent, the largest among all countries and higher than the total contribution from the United States, the eurozone and Japan.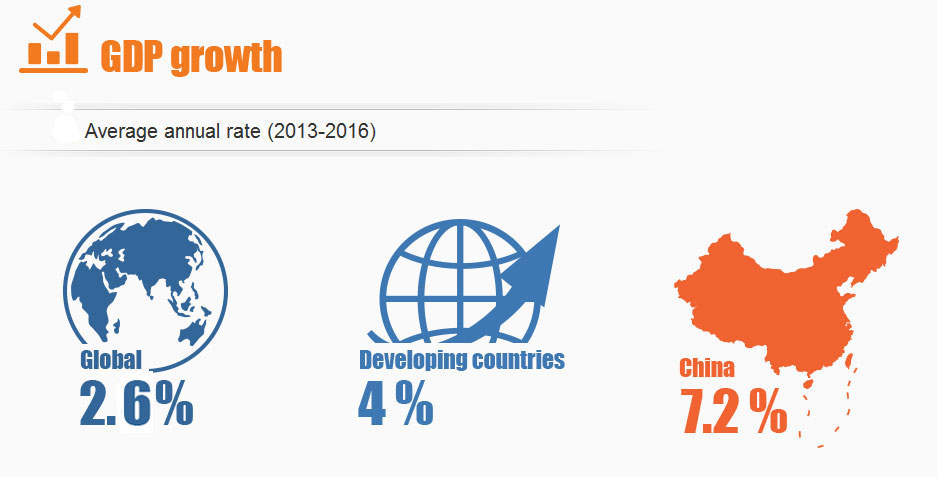 [ Editor: meng ]