Highlights of Xi's report to 19th CPC National Congress: Economy
China's economy has been transitioning from a phase of rapid growth to a stage of high-quality development.
In developing a modernized economy, the country must focus on the real economy. China will support state capital in becoming stronger, doing better, and growing bigger, turn Chinese enterprises into world-class, globally competitive firms.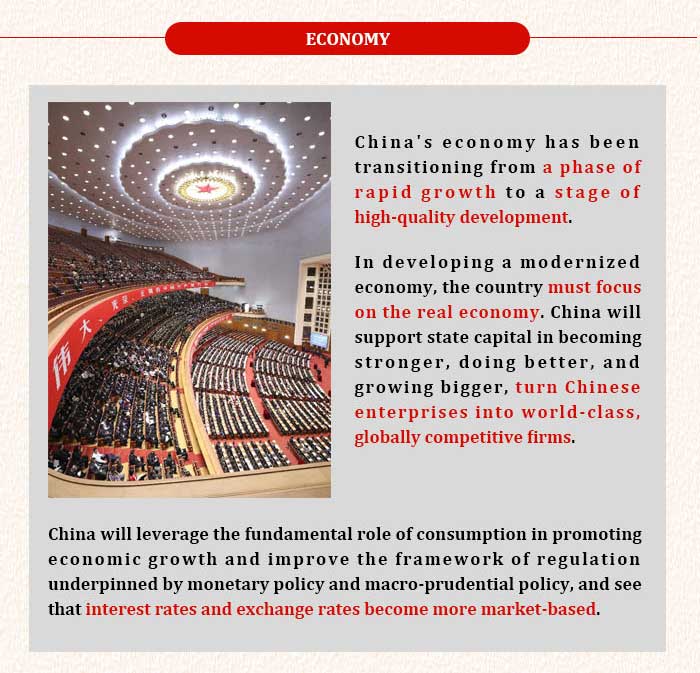 [ Editor: zyq ]