"Double 11" shows China's consumption, retail, and technological upgrades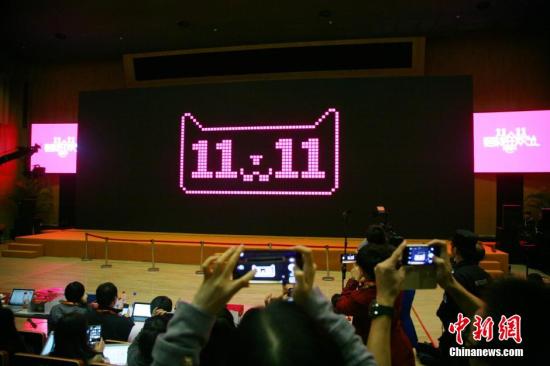 China's e-commerce created another business miracle during the just-ended annual online shopping festival, known as "Double 11," which takes place every November 11.
This year's shopping craze showed the country's consumption, retail, and technology upgrades.
Tmall, the e-commerce platform under Alibaba, generated 168.2 billion RMB ($25.3 billion) in sales in a single day alone, and e-commerce titan JD raked in 127.1 billion RMB in the first 11 days of November.
"Double 11," which was just an ordinary promotion day nice years ago, has turned into a shopping festival featuring quality goods, intelligent logistics, and a celebration of individuals.
A total of 167 Tmall shops have seen turnovers above 100 million RMB on the shopping day, with Apple topping the list.
With a sales revenue of over 4.02 billion RMB on JD and Tmall, Chinese smart phone manufacturer Honor under tech giant Huawei topped the list in terms of smart phone revenue last Saturday.
Rural consumption is also becoming a new drive for e-commerce growth in China. Statistics show that sales of air conditioners, water purifiers, and refrigerators have doubled in rural markets compared to last year. In addition, greater demand for baby supplies, beverages, and daily-use chemicals have been observed in the countryside.
Offline stores also participated in this year's shopping festival, thanks to the "new retail" concept raised by Jack Ma, founder of Alibaba. A total of 53 core commercial circles, 100,000 smart stores, 600,000 retail shops, and 30,000 rural service centers have joint the shopping craze this year, bringing new shopping experiences for customers, said Daniel Zhang, CEO of Alibaba.
Online-offline integration can also collect user data so that the merchants can carry out targeted strategies to meet consumer demands, said Cao Lei, director of China E-commerce Research Center.
In addition, new technologies powered by artificial intelligence, big data, biological recognition, and the Internet of Things are also optimizing the capital, cargo, and information flows of the retail industry.
A total of 325,000 transactions and 256,000 payments were made each second on Alibaba's platform on Singles' Day, and the whole transaction system has been running smoothly with the help of the global cloud computing platform Alibaba Cloud, said Zhang.
Machines have largely replaced operations in China's express delivery industry. On Singles' Day, the industry handled 331 million parcels, three times the average daily figure. It is another factor that contributed to the rapid growth of China's e-commerce.

[ Editor: WPY ]