Premier congratulates All-China Federation of Industry and Commerce congress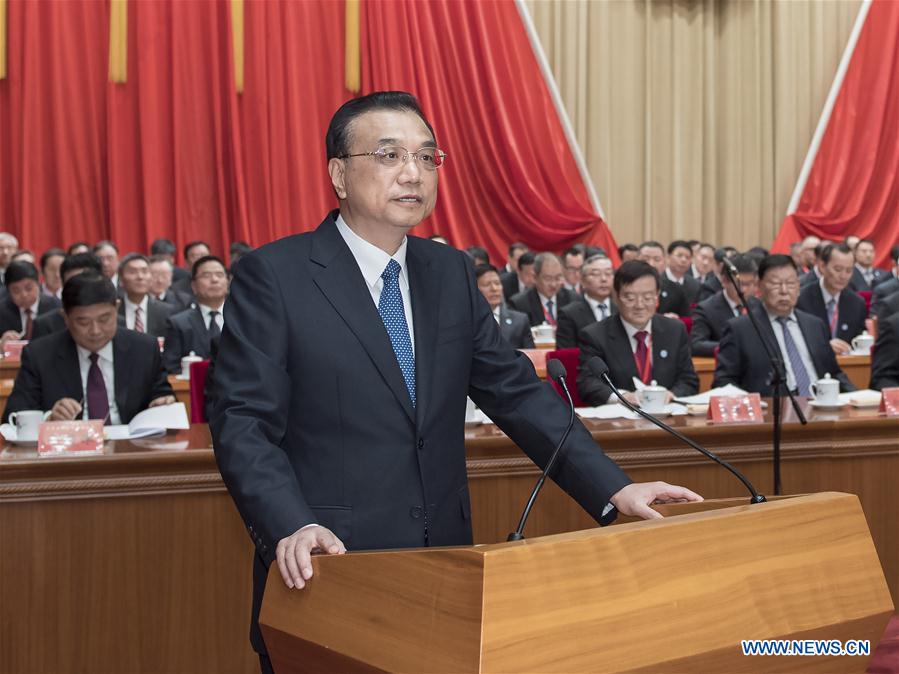 The All-China Federation of Industry and Commerce (ACFIC) opens its 12th national congress in Beijing, capital of China, Nov. 24, 2017. Chinese Premier Li Keqiangmet with delegates to the 12th ACFIC national congress, which opened here Friday, and gave a congratulatory address. (Xinhua/Li Tao)
BEIJING, Nov. 24 (Xinhua) -- Chinese Premier Li Keqiang met with delegates to the 12th national congress of the All-China Federation of Industry and Commerce (ACFIC), which opened here Friday, and gave a congratulatory address.
Industrial and commerce federations have made significant contributions to China's non-public economic development, which has been an important foundation for economic stabilization, major source of tax revenue, and played a crucial role in technological innovation, financial and economic development, Li said.
The premier encouraged the federations at various levels to facilitate integrated and common development of public and non-public sectors, and improve the environment for the development of the private sector to ensure a steady growth in private investment and nurture new economic impetus.
The federations should also adhere to new economic concepts while pushing for development of better quality, efficiency, fairness and sustainability, as well as providing better services for enterprises, he said.
Founded in 1953, the ACFIC is a non-governmental organization chiefly made up by enterprises and people in the non-public industrial and commercial sector.
The congress will hear and deliberate a work report of the previous executive committee, adopt amendments to the ACFIC's charter and elect a new executive committee.
[ Editor: Zhang Zhou ]