China to hold 4th World Internet Conference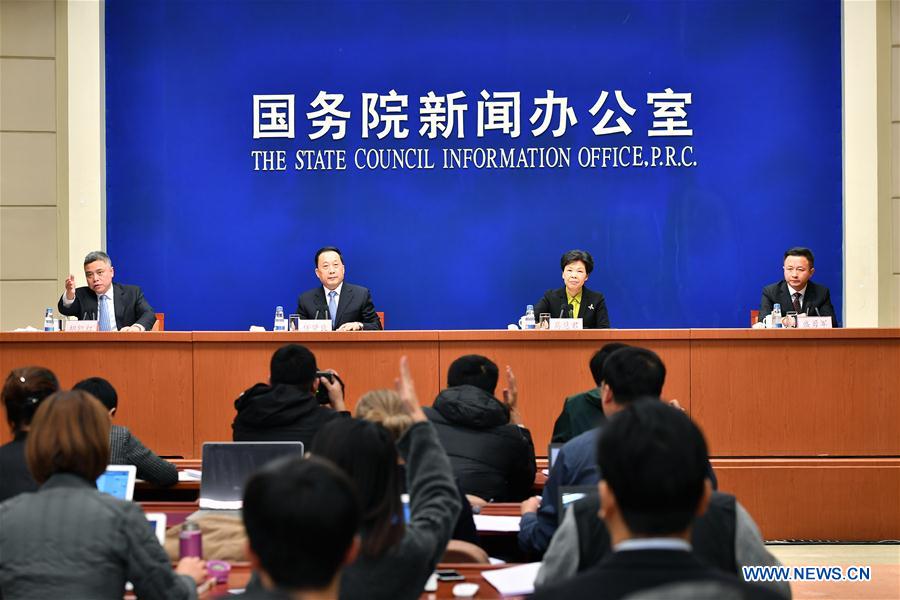 The State Council Information Office holds a press conference on the Fourth World Internet Conference in Beijing, capital of China, Nov. 16, 2017. China will host the Fourth World Internet Conference from Dec. 3 to 5 in Wuzhen, east China's Zhejiang Province. (Xinhua/Li Xin)
BEIJING, Nov. 16 (Xinhua) -- China will host the Fourth World Internet Conference from Dec. 3 to 5 in Wuzhen, east China's Zhejiang Province, according to Ren Xianliang, deputy director of the Cyberspace Administration of China.
Ren told a State Council Information Office press conference that 1,500 guests from around the world, including heads of international organizations, leading figures in the internet arena, online celebrities, and academics will attend this year's summit.
The event will focus on the digital economy, openness and sharing to build an online community of shared future, he said.
At the summit, the most innovative achievements from nearly 1,000 international applications will be unveiled, Ren said.
Leading Internet companies, such as Alibaba, Baidu, Huawei, and Germany's Kaspersky Lab will display their latest products, said Ge Huijun, head of Zhejiang provincial publicity department.
"We will show dozens of intellectual experience projects during the conference, including Alibaba's unmanned supermarket, iFlytek's Xiao translator, robots and quantum communication devices," Ge said.
China has invited several international organizations to be co-organizers of the event, including the United NationsDepartment of Economic and Social Affairs.
The summit will issue reports on the development of the internet and see numerous agreements signed between governments, social organizations, and enterprises, Ren said.

[ Editor: zyq ]