Senior CPC official meets foreign World Internet Conference guests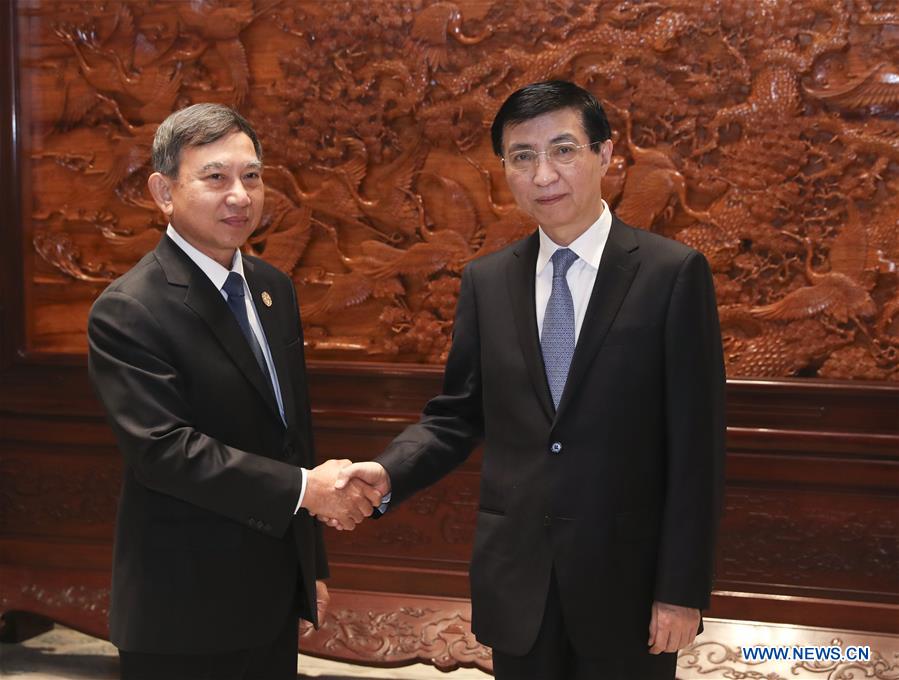 Wang Huning (R), a member of the Standing Committee of the Political Bureau of the Communist Party of China (CPC) Central Committee and member of the CPC Central Committee Secretariat, meets with Thai Deputy Prime Minister Prajin Juntong who attends the Fourth World Internet Conference in Wuzhen, east China's Zhejiang Province, Dec. 3, 2017. (Xinhua/Pang Xinglei)
WUZHEN, Zhejiang, Dec. 3 (Xinhua) -- Senior Communist Party of China (CPC) official Wang Huning met with foreign guests attending the Fourth World Internet Conference on Sunday.
Wang, a member of the Standing Committee of the Political Bureau of the CPC Central Committee and member of the CPC Central Committee Secretariat, met with Thai Deputy Prime Minister Prajin Juntong, Mongolia Deputy Prime Minister Ulziisaikhan Enkhtuvshin, former French Prime Minister Dominique de Villepin, Apple CEO Tim Cook and Cisco CEO Chuck Robbins.
When meeting with Prajin, Wang said that China is willing to work with the Thai side to increase exchanges on Internet governance to build a global Internet governance system.
Prajin said Thailand will push forward Internet cooperation with China for an open, fair and safe cyberspace.
[ Editor: Zhang Zhou ]