Libya urges to set up int'l illegal immigration center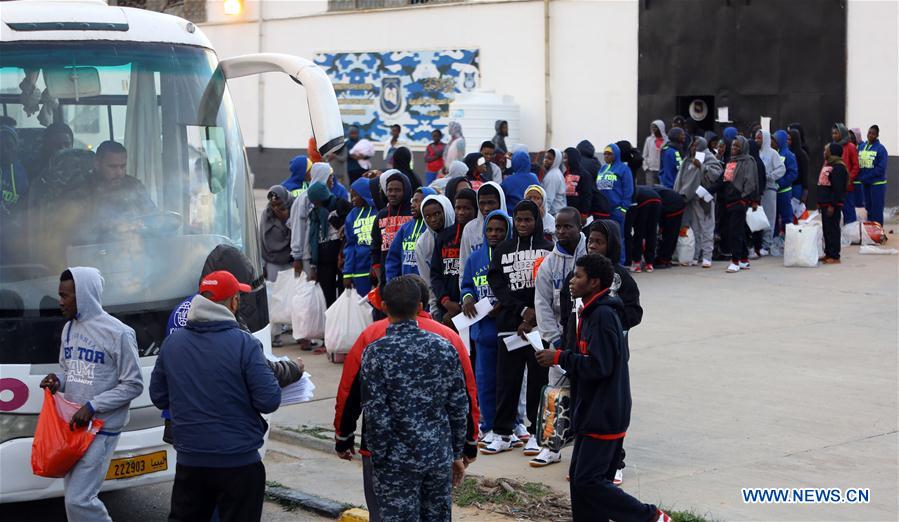 TRIPOLI, Dec. 5 (Xinhua) -- Libya's UN-backed deputy prime minister, Ahmad M'etig, on Tuesday called for establishment of an international center for illegal immigrants affairs in Libya and North Africa.
M'etig made his remarks during a symposium on illegal immigration sponsored by the Libyan National Council for Economic and Social Development in the capital Tripoli.
"Deputy prime minister, Ahmad M'etig, stressed the need for a specialized international center in Libya and North Africa to deal with illegal immigration, given its significance in dealing with this phenomenon, from which Libya is suffering," the communication and media office of the deputy prime minister said in a statement.
"M'etig called on specialists to pay attention to this issue, in order to prevent negative impacts on Libya," the statement added.
M'etig said that the recent CNN report about migrant slave markets in Libya "aims at destabilizing Libya's relations with African countries."
"M'etig said that this (slave trade) does not represent ethics of Libyans, and that it is forbidden by laws and legislation. M'etig also said that combating illegal immigration at sea would be a useless waste of time and negatively effect Libya, which has its circumstances and can no longer bear more burdens," the statement added.
M'etig demanded EU to combat illegal immigration by "establishing development projects in the immigrants' countries of origin."
Following the 2011 uprising that toppled former Gaddafi's regime, Libya has become a preferred point of departure for illegal immigrants wanting to cross the Mediterranean towards European shores, due to the insecurity and chaos in the country.
[ Editor: meng ]