China's high-speed rail,one of the most talked about topics on Quora
Recent years, China's infrastructure construction has been advancing by leaps and bounds, especially high-speed rail enjoy a good reputation at domestic and overseas.
Quora,as a question-and-answer site, many netizens are curious about China's high-speed rail. So the question: How does it feel to take the high speed rail in China? being popular on the website So, many foreign fans of Chinese high-speed rail praise it in various ways including ticket purchase, speed, comfort, catering, price, technology and security, and praised China's advanced technology and experience.
A netizen,named Tillman Huett-Lassman worked in China said:

(via.Quora)
For high-speed rail services, a foreign netizen named Sthitapragnya Deshpande said:
Booking these trains is smooth - online on an English language website. Just like another observer here, I never even felt the high speed that the train was zooming at. The ride was smooth - I could easily write with my pen and paper.

 (via.Quora)
For the feeling of taking high-speed rail, a foreign netizen named Adam Richards said: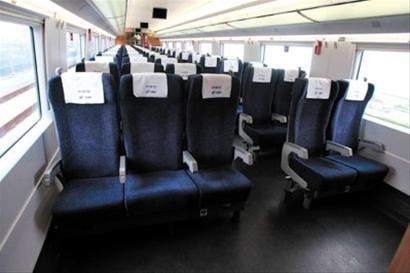 (via.Quora)
When you sit down in your seat and realize that you can actually move your legs, or get past your neighbor without disturbing your neighbor, you feel skinnier.
When you walk up and down the aisles at your pleasure and convenience, you feel the blood circulating.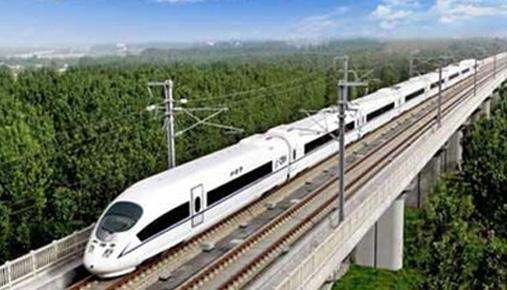 (via.Quora)
When you look out your window and see rural China flying by, you feel caught in a time-warp.
When you use your 4G (or portable wifi) on the trip without anyone telling you that it interferes with the operation of the vehicle, you feel productive (more realistically, you feel entertained).
When you realize that your North American infrastructure is light years behind China's, you feel ashamed.
For the development of high-speed rail,nitizen Robin Daverman said: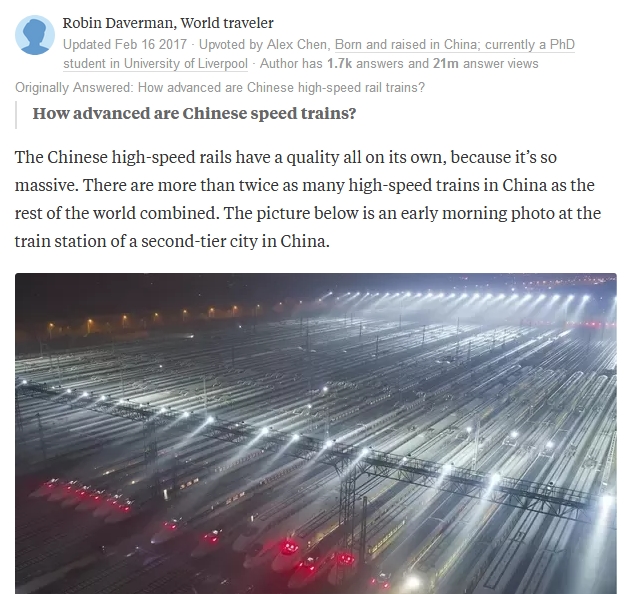 (via.Quora)
The total length of China's high-speed rail will reach 38,000 km by 2025, and 45,000 km by 2030, according to Xinhua.

[ Editor: WPY ]