Picturesque view of Fanjing Mountain, Guizhou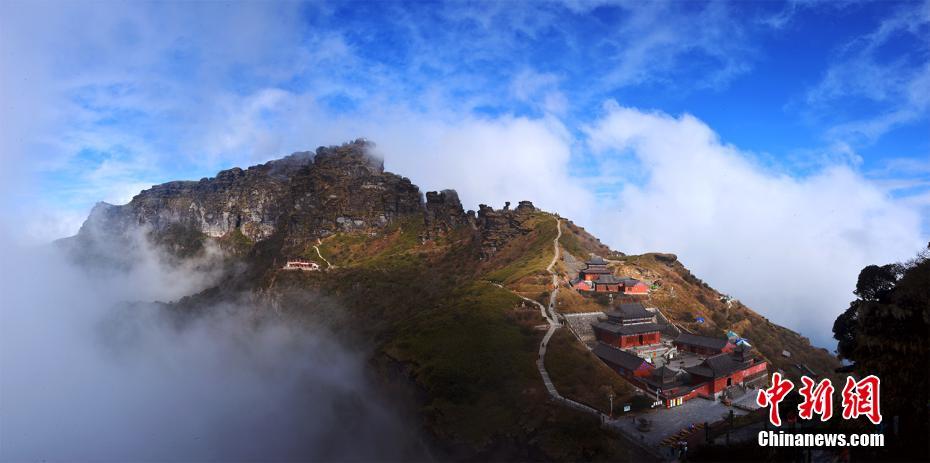 Fanjing Mountain in Southwest China's Guizhou province was added to UNESCO's World Natural Heritage list at the 42nd session of the World Heritage Committee in Manama, Bahrain, on Monday.
Known as the No.1 mountain in Guizhou and the highest of the Wuling Mountain Range, Fanjing Mountain is situated at the intersection of the three counties of Jiangkou, Yinjiang and Songtao in Tongren City, Guizhou Province. Its highest peak -Mount Phoenix- stands some 2,572 meters above sea level. In 1986, it was listed as one of the first national nature reserves in China, and brought under the protection of UNESCO's Man and Biosphere Program. Fanjing Mountain became a sacred Buddhist site early in the Ming Dynasty (1368-1644). It has been as famous as Mount Emei, Mount Wutai, Mount Putuo and Jiuhua Mountain for a long time. However, the mountain is now better known for its magnificent natural landscape and subtropical ecology featuring rare plants and wildlife.
[ Editor: zyq ]