Only consultation and cooperation can benefit China, U.S. and the world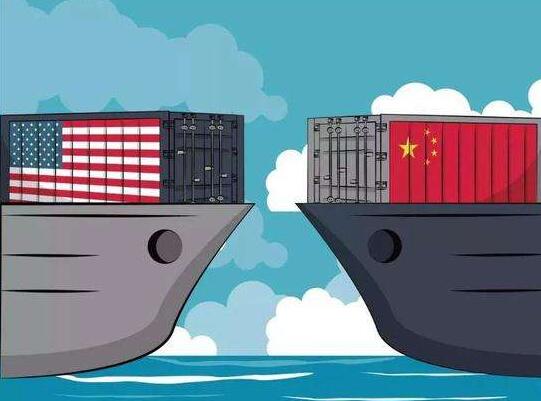 (file photo)
The whole world is concerned and blames Washington for imposing additional tariffs on Chinese exports to the U.S. People of insight both in the U.S. and international community believe that China-US consultation and cooperation as well as mutually beneficial, win-win outcomes not only benefit economic development of China and the U.S., but also contribute to global economic stability and people's wellbeing in the world, while trade tit-for-tat between the two countries only brings harm.
As the two largest economies in the world, China and the U.S. account for almost 40 percent of global economic scale in GDP terms, and one fifth of global trade. Economic relationship between the two countries has become an important part of the world's economy.
Increasingly fierce China-U.S. trade friction won't benefit global economy. If the Pandora's box of trade war is opened, global production and supply chains will be disturbed, even global economic development will be damaged. Recently, the World Trade Organization (WTO) has cut the forecast for world trade growth in 2019 from 3.7 to 2.6 percent, the lowest in the past three years. Some people in the U.S. also point out that once the U.S. stirs up a comprehensive trade war, the world economy may lose 470 billion U.S. dollars in 2020. As for the U.S. economy, it has already lost 7.8 billion U.S. dollars due to trade friction since 2018.
As the essence of China-U.S. economic relationship is mutual benefit and win-win result, properly dealing with the relationship between the two sides who are each other's significant trade partner are beneficial for both sides. At present, China is the U.S.' fastest growing export market and the largest source of imports. And in the past over four decades' reform and opening-up, China-U.S. trade and cooperation have promoted China's economic development and improved people's livelihoods.
The U.S. must be keenly aware that it has been gaining extra advantages instead of suffering loss in China-U.S. trade. What is worth particular attention is that U.S. investment in China still keeps growing in spite of the trade friction.
We are accustomed to saying that, economic and trade relationship is the "ballast" of China-U.S. relations. More importantly, it is the bedrock of the sound and ordered economic development of China, the U.S. and even the world. Handling the China-U.S. trade relationship with a mature, rational and responsible attitude is consistent with the general trend of history as well as people's wishes, and benefits China, the U.S. and the whole world. If the U.S. acts arbitrarily, and takes protectionist measures that benefit no one, those attempts will be all in vain and even hurt the whole world.
Contributed by Yao Yibo for Guangming Daily
Translated by Zhang Zhou

[ Editor: ZYQ ]