The first used cars export in China makes a smooth customs clearance at Guangzhou Nansha Customs
On July 17, the first used cars export business in China sailed at Nansha Port, Guangzhou! It marks that China's automobile industry has achieved a new milestone of global development and is of great historical significance!
Upon approval by the Ministry of Commerce, the Ministry of Public Security and the General Administration of Customs, under the close attention of Guangdong Provincial Party Committee and Guangdong Provincial Government, as guided and driven by Guangdong Provincial Department of Commerce, Guangdong Provincial Department of Public Security, Guangdong Branch of the General Administration of Customs and the tax authority, under the great support from Guangzhou Municipal Government, Guangzhou Municipal Commerce Bureau, Guangzhou Municipal Public Security Bureau, Communications Commission of Guangzhou Municipality, Guangzhou Nansha Customs, Nansha District Government, Nansha Port, etc., the used cars export in Guangdong is carried out smoothly.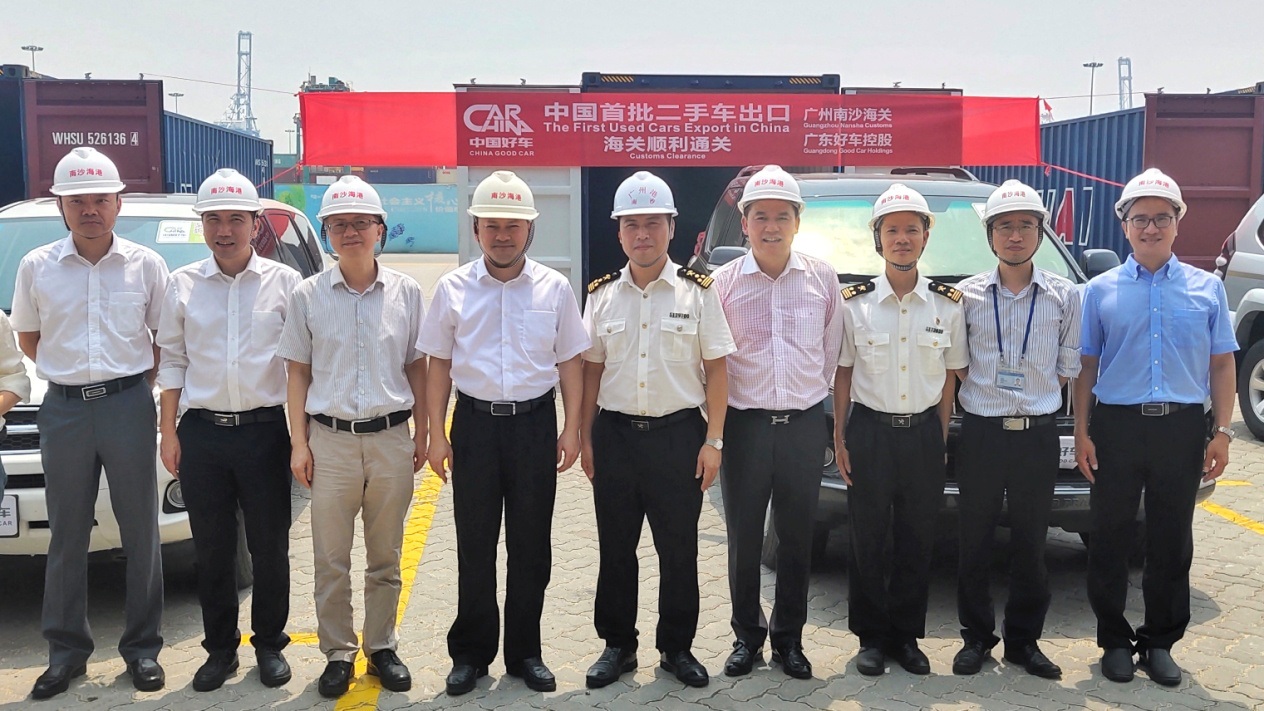 Picture: The related authorities, including Guangdong Provincial Department of Commerce, etc. and Guangdong Good Car witnessed the historic moment at Nansha Port
[ Editor: Liu Jiaming ]