China's achievements in ensuring food security [I]: steady growth in food output
In October 2019, China published a white paper on food security to provide a full picture of how food security operates in China, in order to increase the international community's understanding in this important field.
With one fifth of the world population, China accounts for a quarter of total global food production. China is self-reliant in securing its own food supply; its people now have not only enough to eat, but also a greater range of choices. Compared to past times when they were underfed, this historical change has been made possible by the Chinese themselves through hard work and development. It is also a key contribution to world food security.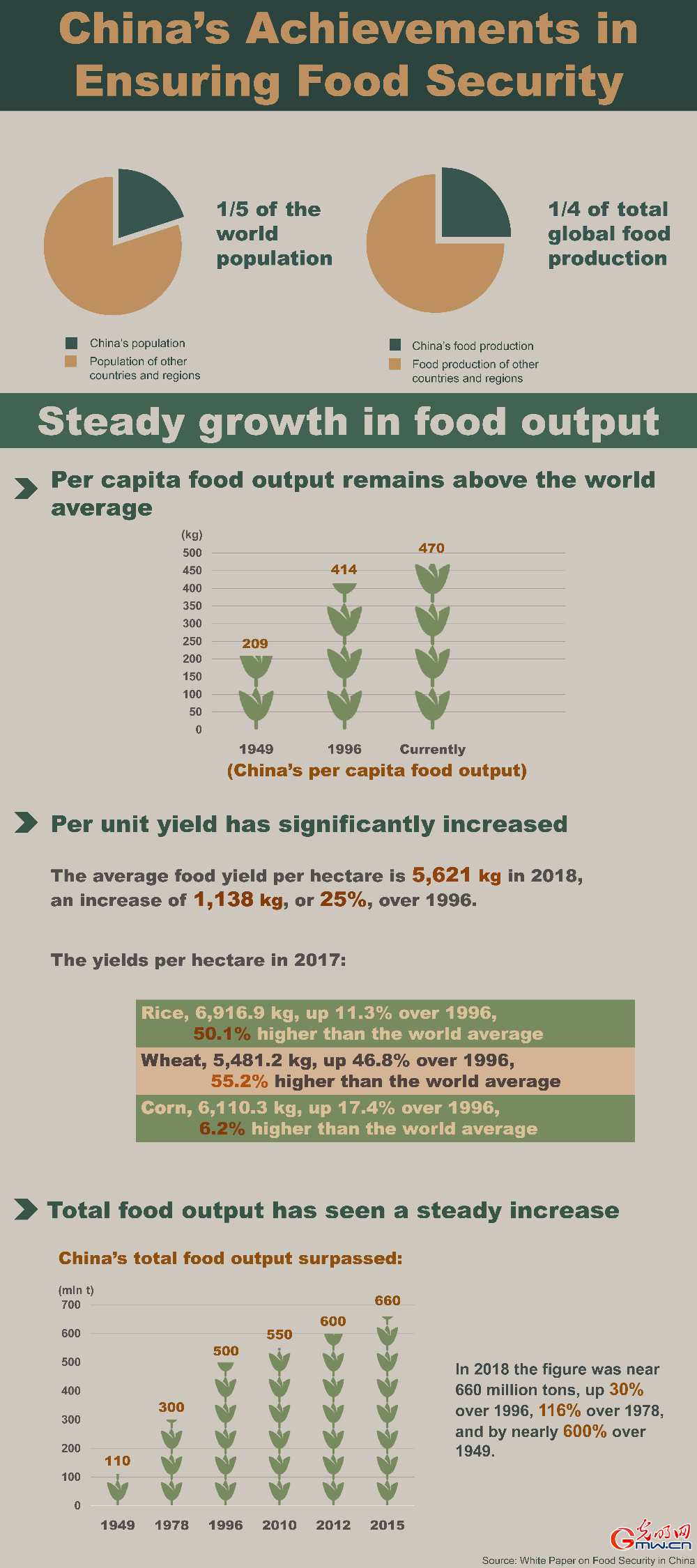 [ Editor: SRQ ]