China-made unmanned aerial passenger vehicle to be put into service in Dubai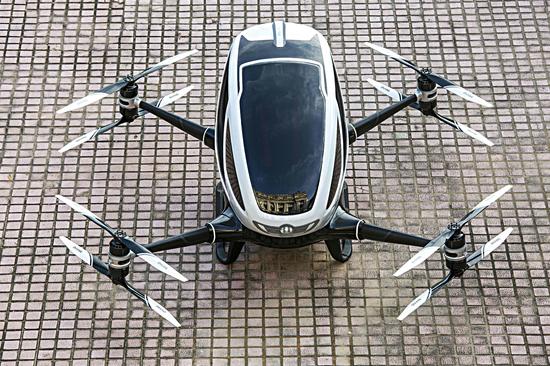 Unmanned aerial passenger vehicle Ehang-184 will begin operation in Dubai this summer, Dubai Transportation Administration of the United Arab Emirates declared on Feb. 13. In July, the city will become the first in the world to allow the operation of such vehicles.
As the first vehicle of its kind, the Ehang-184 is designed to provide short-distance daily transportation. The vehicle's name alludes to its capacity: one passenger, eight propellers and four protracted engine arms.
Mata Tayer, direct general of Dubai's transportation administration, noted that Dubai has conducted numerous test flights, and that unmanned transport is an integral tool in the metropolis's quest to become a "smart city."
Driven by electric power, the oval fuselage of the Ehang-184 is 1.5 meters tall and weighs 200 kilograms; the vehicle can cruise for up to 30 minutes. Passengers can set their destinations via the vehicle's smart panel.
[ Editor:yfs001]