But there are a lot of advantages here to doing research. The funding level is much higher than it is in the UK. The success rate to get grants is much higher than it is in the UK.
Then you have this very nice time of the year in spring and autumn, when the city is just beautiful and it's full of flowers in the spring. So we enjoy going out in Beijing, wandering around in the town, going to small cafes, and doing all these sort of things. And that's very different than the life we had back in the UK.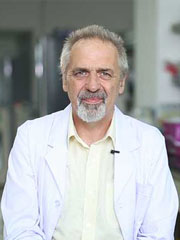 "I think actually the way that the Chinese government and the local Beijing government is handling this is really good, because they're really bringing in forward schemes to encourage the best people to do what they do."