Today, China has made sure every Chinese can enjoy basic health services and is covered by a national health insurance system. There are so many lessons that other country can learn from, so it is also my duty to help make sure that this knowledge, this wonderful expertise reach other countries.
It does build on almost over 70 years of cooperation between China and WHO. Almost 70 years ago, China was among the very first countries to join the WHO. This is a very strong reflection of this very good cooperation.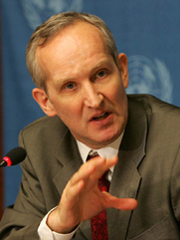 I feel so privileged to be working in China, a country of such a great capacity, there are so much innovation in progress, and so many changes taking place regarding public health.