About GMW.cn
Media/News
GMW.cn, official website of Guangming Daily, also called Guangming Online, is one of the major central news websites and a leader in innovation and media convergence.GMW.cn was founded in 1998. It is one of the earliest news websites in China. And it also is the only key central news portal focusing on ideology...more>>
Follow Guangming Online for exclusive content and more:

2018-04-22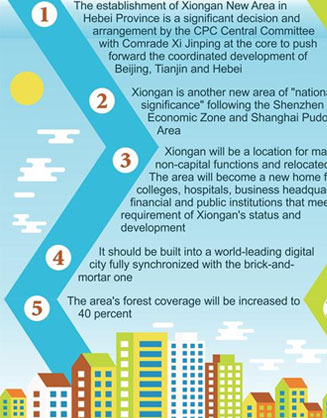 Graphics shows China's central authorities have approved a master plan for Xiongan New Area. The plan was approved by the Central Committee of the Communist Party of China (CPC) and the State Council, according to a document released on Friday, on April 20, 2018.
2018-04-17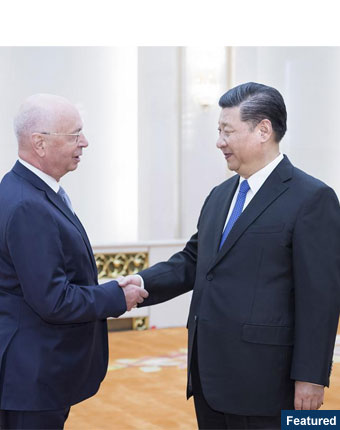 Chinese President Xi Jinping said on Monday that China would cooperate with the international community in opening up and seek win-win results through cooperation.
2018-04-13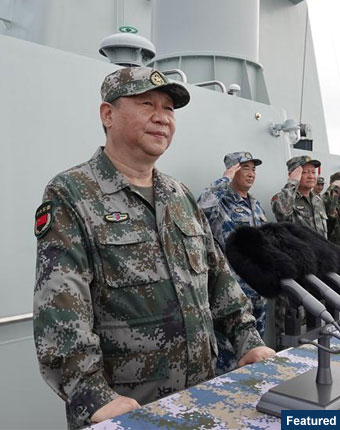 President Xi Jinping reviewed the Chinese People's Liberation Army (PLA) Navy in the South China Sea Thursday morning, saying that the need to build a strong navy "has never been more urgent than today." The navy review is the largest of its kind in the People's Republic of China since its founding in 1949.
2018-04-10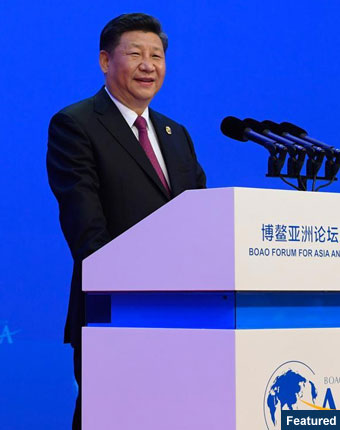 Chinese President Xi Jinping started to deliver a keynote speech at the opening ceremony of the annual conference of the Boao Forum for Asia Tuesday morning.The conference runs from April 8 to 11 in Boao, a town in south China's island province of Hainan, and is themed "An Open and Innovative Asia for a World of Greater Prosperity."
2018-04-09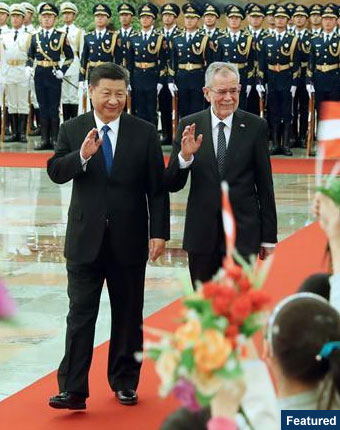 Chinese President Xi Jinping and visiting Austrian President Alexander Van der Bellen agreed Sunday to establish a Sino-Austrian friendly strategic partnership and advance bilateral pragmatic cooperation.