Sputnik on what makes China more efficient in dealing with the coronavirus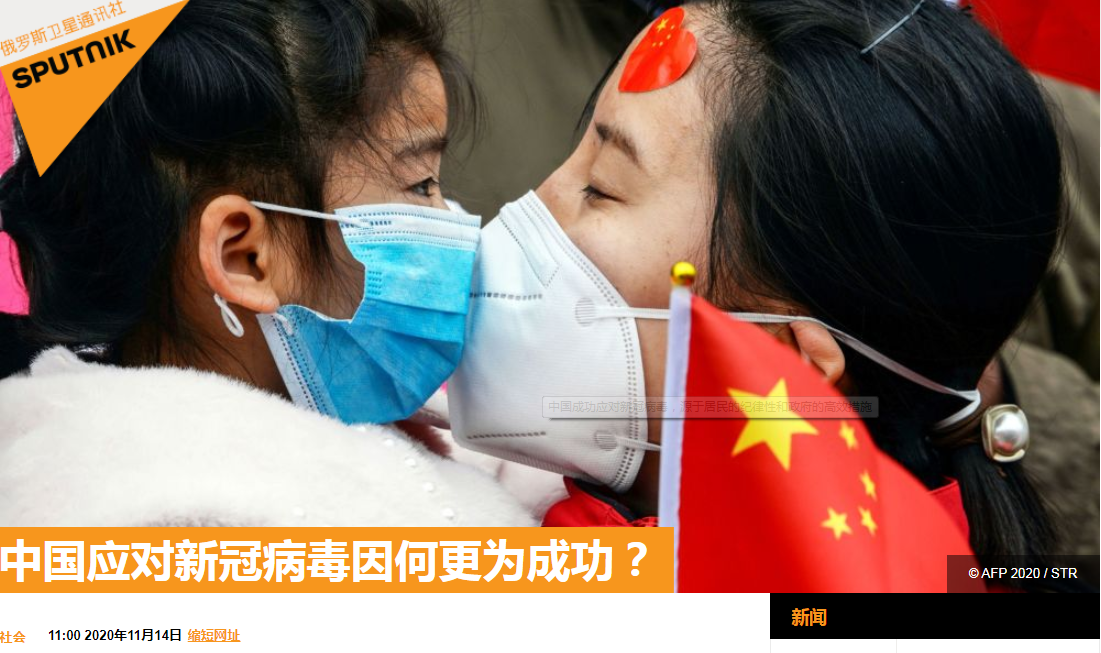 With the arrival of autumn, COVID-19 once again swept the world. In many countries, new COVID cases recorded are several times higher than in spring and summer, while there are only dozens of daily confirmed cases in China. As China was the first country to endure the outbreak and one of the first countries to successfully control the pandemic, Sputnik interviewed several Russian people from different age groups and social background to share their views on what they think that has made China more efficient in dealing with the coronavirus.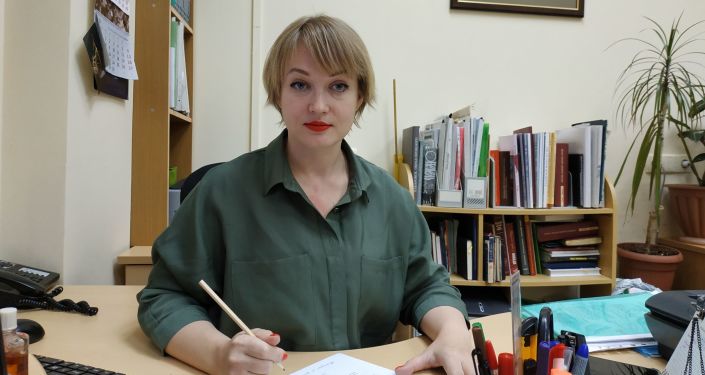 Anna Averina, a librarian at the Frontier Museum of Khabarovsk/Sputnik
Anna Averina, a librarian at the Frontier Museum of Khabarovsk in the Far East, believes that the pandemic shows that all countries have strengths and weaknesses, and China has its own advantages in this regard.
She said, "I feel that in China, they have a sense of civic responsibility towards themselves and their society. As neighbours to China, we all know that Chinese people wear protective masks, even if they are slightly uncomfortable. We can see for ourselves in Haba and the entire Far East, where many Chinese live. The United States and Western European countries may believe that the wearing masks and quarantine are harsh measures and an infringement of freedom, but unlike them, Chinese are very calm about such restrictions. After all, life and health are the most important."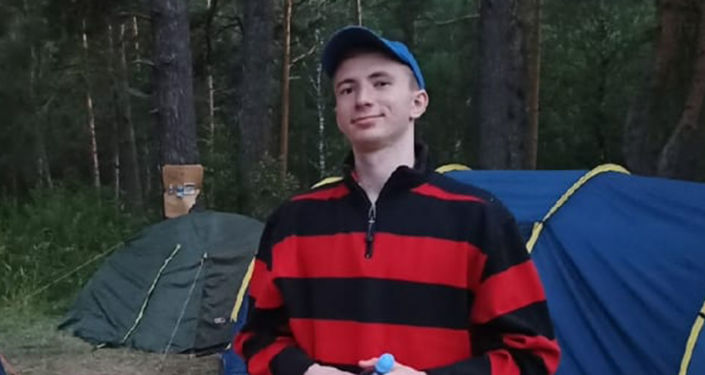 Ivan Provarinov, a fifth-year student of the Ulyanovsk Aviation Academy/Sputnik
Ivan Provarinov, a fifth-year student of the Ulyanovsk Aviation Academy, believes that the professional measures of the Chinese government play an important role in the response to the coronavirus.
He said, "China's success in controlling the coronavirus depends on the government's rapid closure of air lines with foreign countries and blockade of travel routes, thereby stopping the spread of the epidemic. In China, through special apps, it is possible to know whether you've in contact with any suspected or confirmed case of Covid-19 infection. This measure is also quite efficient. You can find out on your phone if there have been cases of infection around your home, work, or transportation. If the app shows that places may be infected by the virus, then preventive measures will be taken quickly. The western media always goes for whether this kind of apps is another attempt by the Chinese government to track their citizens, but leaves out how it helps to save lives."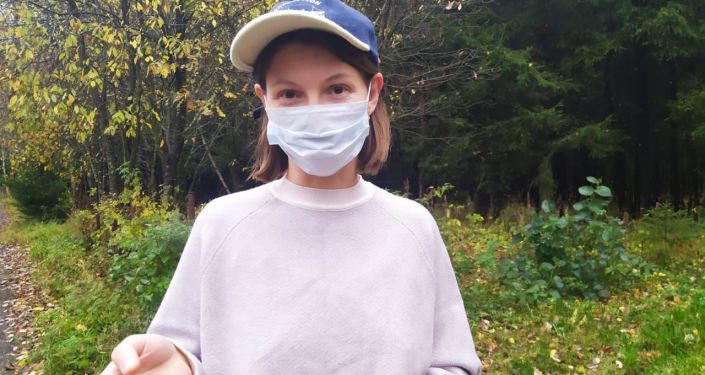 Irina Yelisheeva, a music teacher in Tula/Sputnik
Irina Yelisheeva, a music teacher in Tula, not far from Moscow, reminds that China has experienced similar epidemics before.
She said, "Similar incidents have occurred in China before, such as the bird flu in 2002. At that time, it could be seen on TV that strict measure were immediately taken by China, and the whole country wore masks. Therefore, from a certain perspective, China has cultivated experience in dealing with such incidents. Also, the experience gained by Chinese scientists before may also be useful in the fight against the coronavirus. As we all know, Chinese people can quickly learn new knowledge."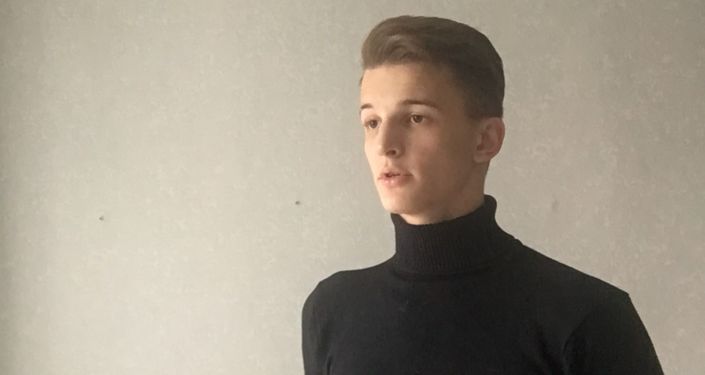 Renya Pucherin from Moscow/Sputnik
Renya Pucherin from Moscow was in China when the coronavirus broke out. He was then spending his first semester of the school year in east China's Jiangsu Province, studying Chinese at a local university. He is currently a student at Qingdao University of Science and Technology in east China's Shandong Province. Due to the epidemic, he is studying remotely.
He shared, "When the epidemic first started, I happened to be in China. What I could be sure of was that the Chinese government and Chinese people were very serious about this. Since a very early stage, many people in Jiangsu Province started to wear protective equipment in public places and transportation. There are free masks and gloves at the entrances of the college dormitories and cafeterias. In January 2020, I stayed in Shanghai for a few days, preparing to fly from there to Moscow for the winter vacation. I soon discovered that Shanghai's protective measures is even stricter than Jiangsu. Taxi drivers in Shanghai would refuse to provide services to people who didn't wear masks. Special personnel were arranged to check whether passengers were wearing masks on public transport. Personal protective equipment was also provided for free in commercial centers. Later I learnt that all measures and guidelines ordered by the Chinese government were implemented unconditionally throughout the country. I think because of this, China can quickly put out the terrible outbreak even in densely populated areas."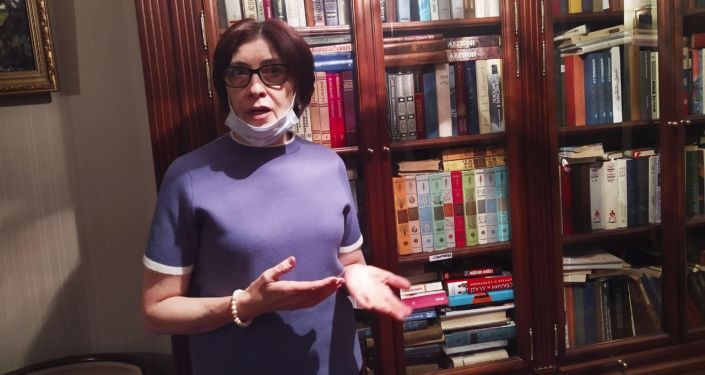 Lyudmila Solpieva from Moscow/Sputnik
Sputnik interviewees believe that Chinese government's ability to introduce strict measures and supervise the implementation of them is a key condition for the success in combating the virus. 65-year-old Lyudmila Solpieva from Moscow also listed several important factors.
She said, "First, China has a strong tradition of public solidarity. Second, Chinese people are very disciplined and accustomed to completing instructions from top to bottom. Thirdly, and perhaps most importantly, Chinese people have strong faith in the government. This trust is rooted in solid ground, based entirely on China's tangible achievements in the past 40 years, from hopeless poverty and backwardness to becoming the world's second largest economy, with astonishing technological progress. The pandemic proves that these achievements are not accidental."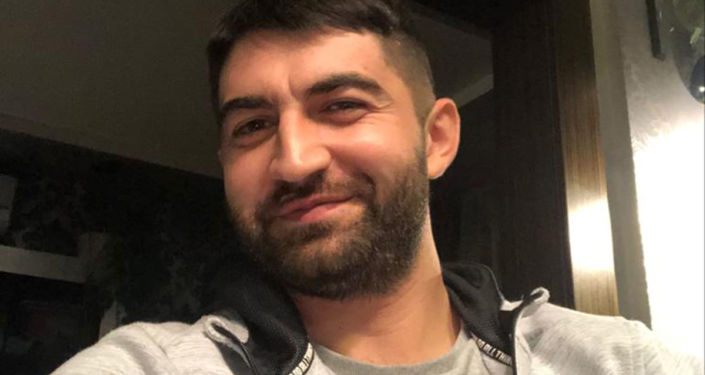 Zambrat Baskayev, an assistant film director/Sputnik
When answering about what makes China more efficient in dealing with the coronavirus, almost all interviewees of Sputnik believed that the Chinese government responded well. Zambrat Baskayev, an assistant film director gave a concrete example of this evaluation.
He said, "There was an article not long ago that shocked me. In China's Kashgar, during the routine detection last month, it was found that a female worker in the textile factory was confirmed to infect the virus. The local government immediately ordered the coronavirus detection for all residents and finished the whole process within 2 days. The local medical staff only took 2 days to complete the coronavirus detection of 4 million people in Kashgar. It shows that after all, governments at all levels in China have acted coordinately and decisively in response to the pandemic. Perhaps this is one of the main reasons why China has successfully dealt with the devastating outbreak with less cost."
Find the original article at http://sputniknews.cn/society/202011141032523962/
[ Editor: WXY ]