"Rumi Creatives": youthful and sensational cultural start-up in the Ancient City of Kashgar
The Ancient City of Kashgar, a famous tourist destination in Kashgar City of northwest China's Xinjiang Uygur Autonomous Region, hosts a variety of unique shops.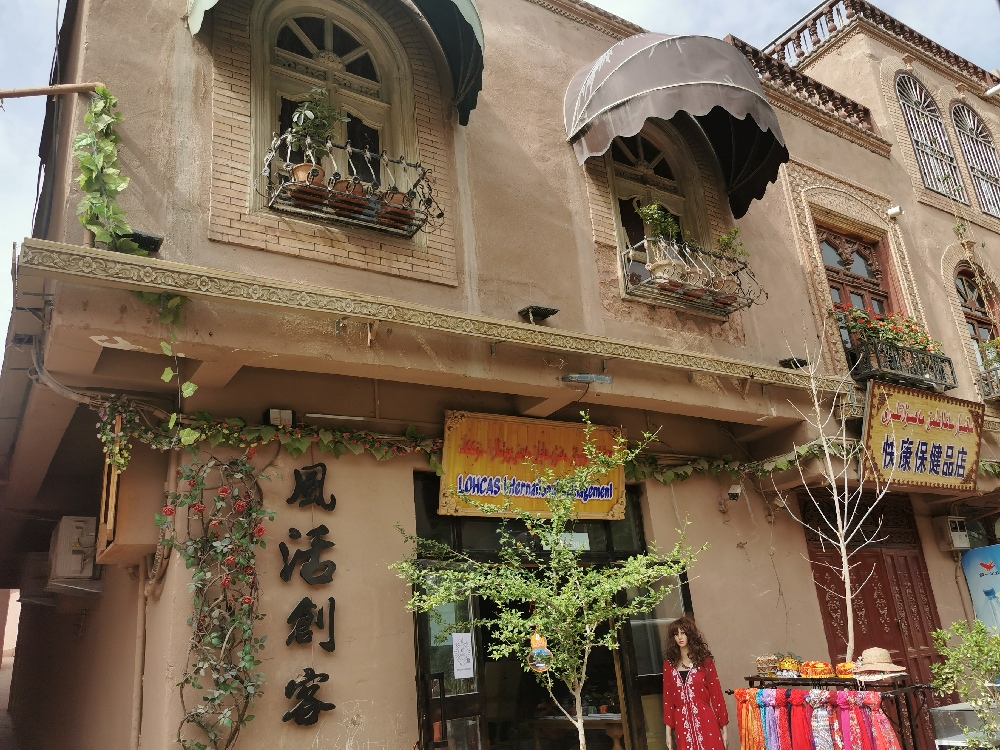 Shops at the Ancient City of Kashgar (Junye Zhang/Guangming Picture)
The bustling atmosphere at the Ancient City attracts many young people to start up their own businesses, one of whom is Mewlan Turaq, a 28-year-old Kashgar native who opened his own cultural and creative shop, Rumi Creatives.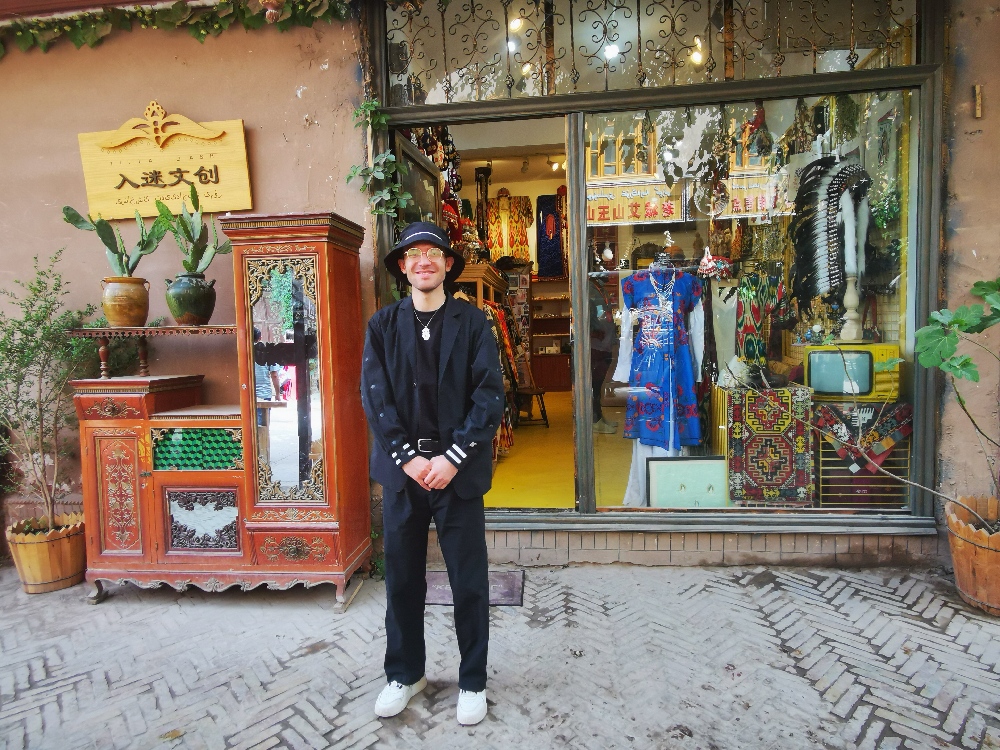 Mewlan Turaq in front of Rumi Creatives (Junye Zhang/Guangming Picture)
Rumi Creatives creates culture- and tourism-themed products. It seeks to promote Kashgar's traditional culture by selling traditional local costumes, accessories, artworks, and daily products. Its business has also extended into tourism through taking traditionally-themed photographs for visitors dressed in local clothes. As a business opened in 2018, Rumi Creatives has expanded from a small shop into a company with around 20 employees.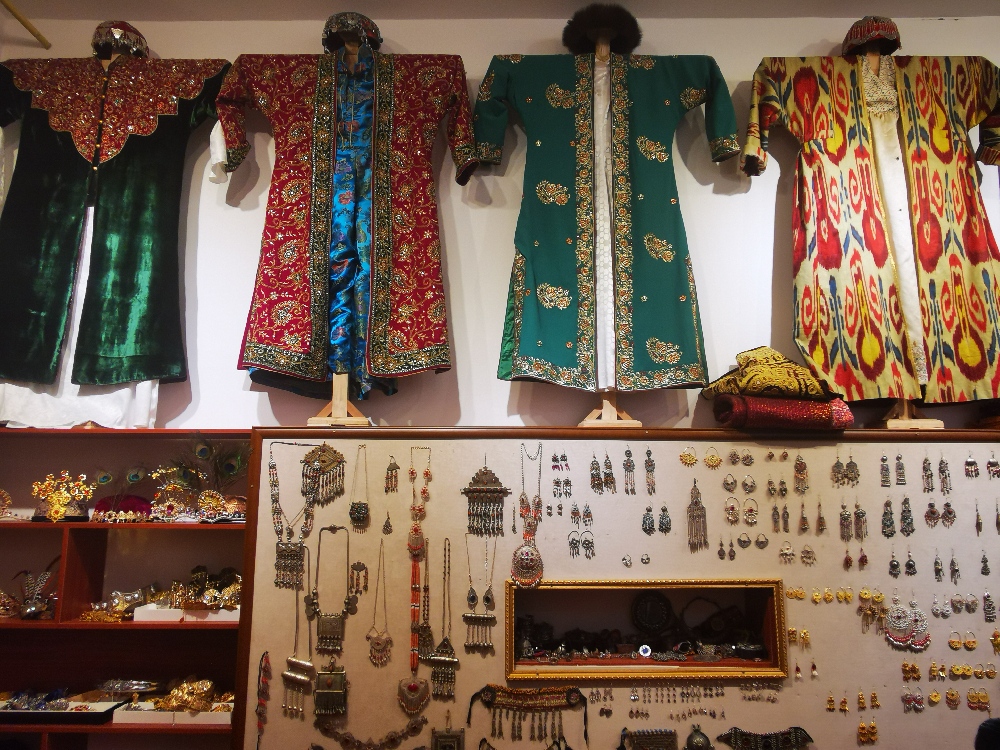 Products inside Rumi Creatives (Junye Zhang/Guangming Picture)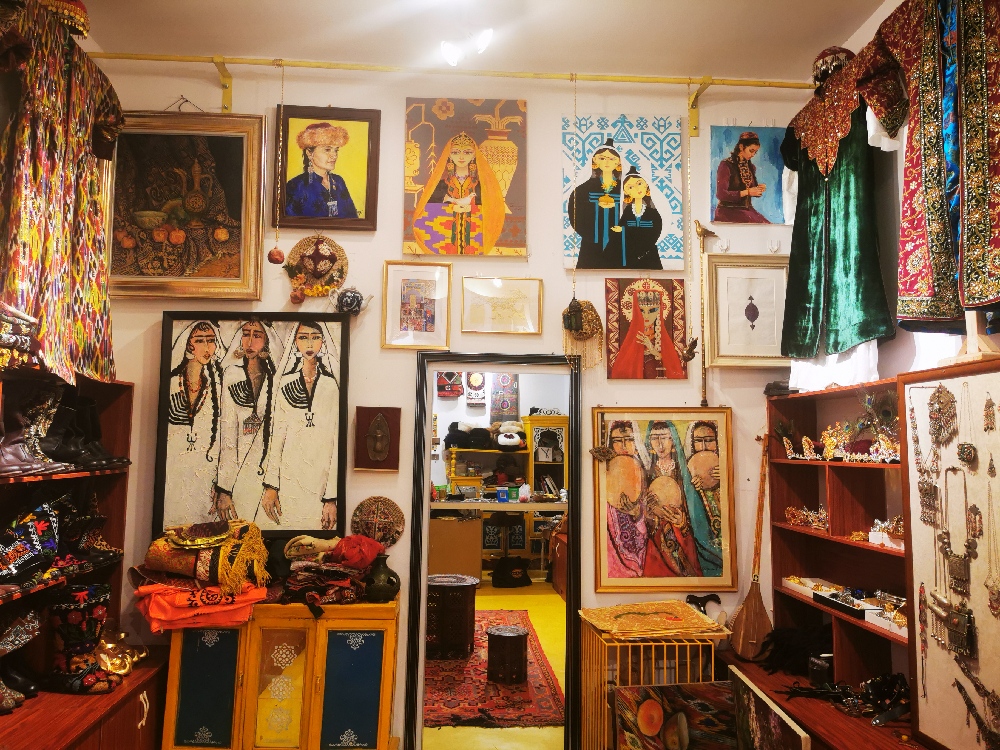 Products inside Rumi Creatives (Junye Zhang/Guangming Picture)
Born and raised in Kashgar, Turaq moved to Nanchang for college, worked in Chengdu and Shanghai after graduation, and finally moved back to his hometown to start his own business. Initially, he went to a medical school, but had ideas of starting up his business since his college days. "I started collecting antique things back in college. And now, we do repair work of antique products."
For just a little over two years, Rumi Creatives has become a tourist attraction at the Ancient City. "People would search up our address and come visit us. Even though my shop is located deep in the Ancient City, people would still come find us."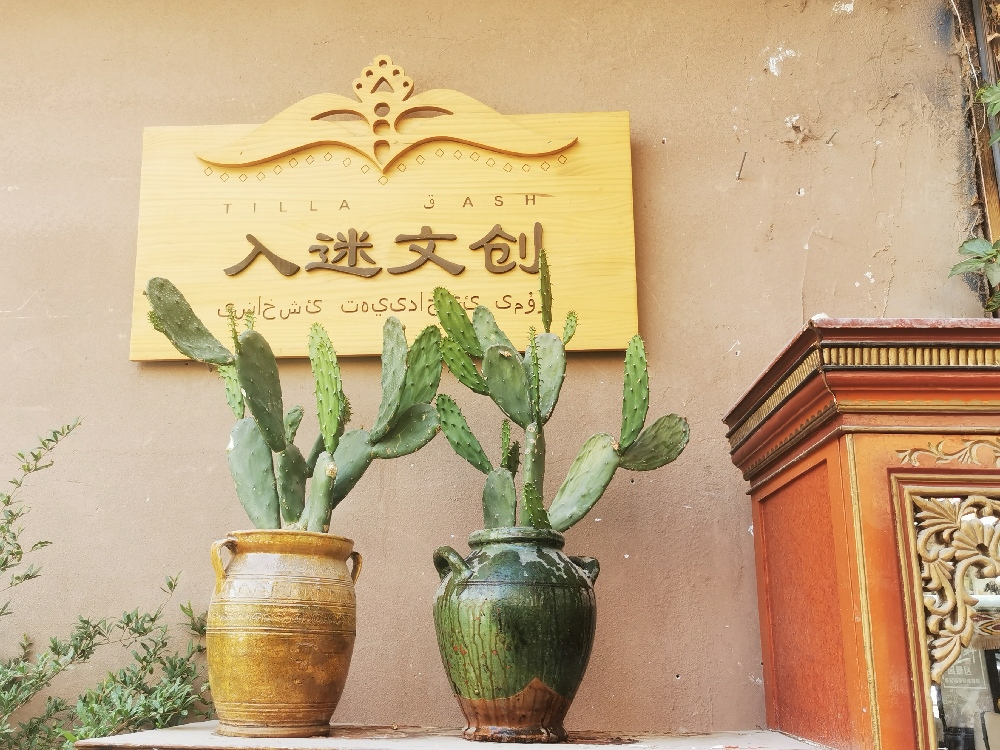 The exterior of Rumi Creatives (Junye Zhang/Guangming Picture)
Turaq attributes his success to his passion for promoting local culture and his innovative ideas. His favorite products are the canvas bags and T-shirts which he helped design. "I hire painters to paint specific images and have them printed onto the bags and T-shirts. They are products which represent my aesthetic taste."
Turaq's idea of starting Rumi Creatives started back when he lived in Nanchang. "When I lived in other parts of the country, people kept telling me they wanted to see new things coming from Xinjiang. People who visited Kashgar and Xinjiang 20 to 30 years ago said there is not much difference between things that are being sold now and back then. This gave me the idea to create innovative products inspired by our local culture," said Turaq. "The world is developing at such a rapid speed, where everything is happening so fast and upgrading all the time. I want the cultural aspect to keep in pace with other aspects of society, to let people see the new and more developed Xinjiang."
Speaking about his decision to move back to Kashgar, Turaq said that the city attracted him because there are lots of opportunities here for young people. "Many young people are moving back here because it is so easy to start their own businesses. The government provides lots of support for young people who want to start up their own things, and there are not a lot of restrictions."
The government offered help to Turaq both before and after he started his business. "When I wanted to start my own company, I had no idea about the registration procedure and the filing work involved. People from the government would guide me, and offer classes informing us on the processes of starting up our businesses," said Turaq. After Rumi Creatives began operation, the local government also helped increase Turaq's publicity. "The government would increase our media exposure. They want to push young people with original ideas to the forefront, to make us known to the public, and attract more people to come to Kashgar."
Aside from the business opportunities, Turaq is also deeply fond of Kashgar's local culture. He emphasized quite a few times that he has a passion for his native culture, which is the biggest inspiration for his start-up plan. Speaking of aspects of the local culture he likes the most, Turaq said it is the traditional songs and dances that have permeated into every aspect of people's lives in Kashgar. He highly recommends tourists to visit local bars, listen to live-house performances and experience the different musical and cultural dynamics here.
Although Turaq lived in other parts of the country for eight years, he was ultimately lured back to Kashgar due to his love for its local culture, and his confidence in the burgeoning opportunities bursting in Kashgar. "There is so much potential in the tourist industry here," said Turaq. "I don't need to go anywhere else."
[ Editor: WXL ]