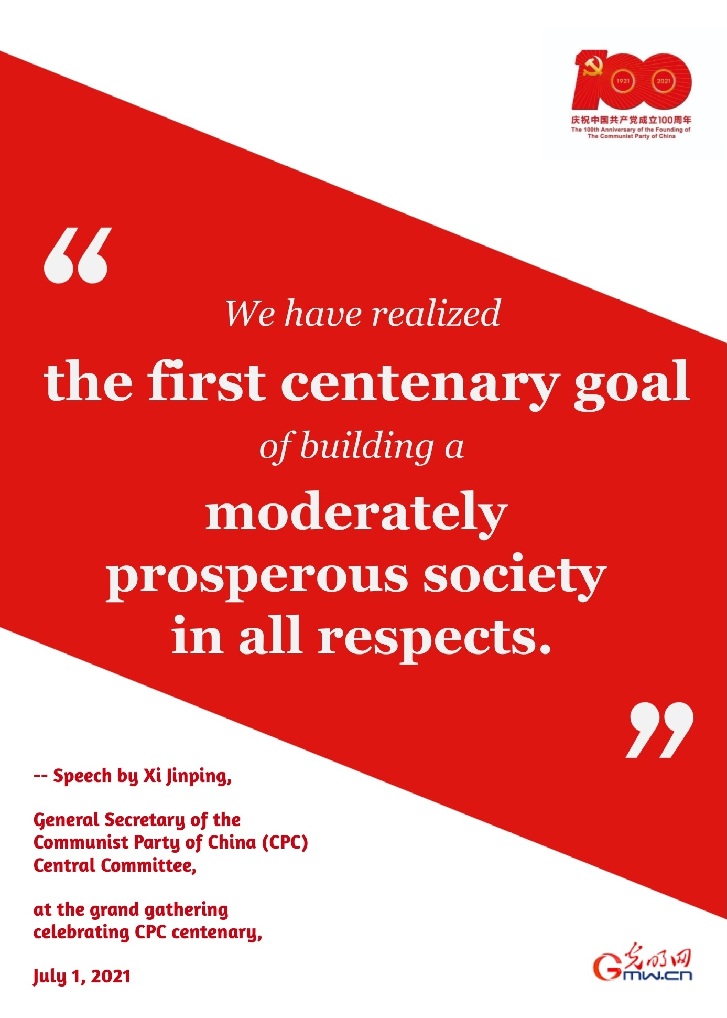 (Designed by Xinyuan Wang/GMW.cn)
Xi Jinping, general secretary of the Communist Party of China (CPC) Central Committee, Chinese president and chairman of the Central Military Commission, announced during a speech made at a ceremony marking the centenary of the CPC that China has realized the first centenary goal -- building a moderately prosperous society in all respects.
"The CPC is rallying and leading the Chinese people on a new journey toward realizing the second centenary goal", Xi addressed.
Xi noted that the Chinese nation has achieved the tremendous transformation from standing up and growing prosperous to becoming strong. The CPC and the Chinese people, through tenacious struggle, have shown the world that China's national rejuvenation has become a historical inevitability.
Editor: WXY