China's State Council Information Office issued a white paper titled "Respecting and Protecting the Rights of All Ethnic Groups in Xinjiang" on July 14. It detailed the people-centered approach to human rights protection and the steady progress in this regard in Xinjiang Uygur Autonomous Region.
Here are some key facts and figures in the white paper.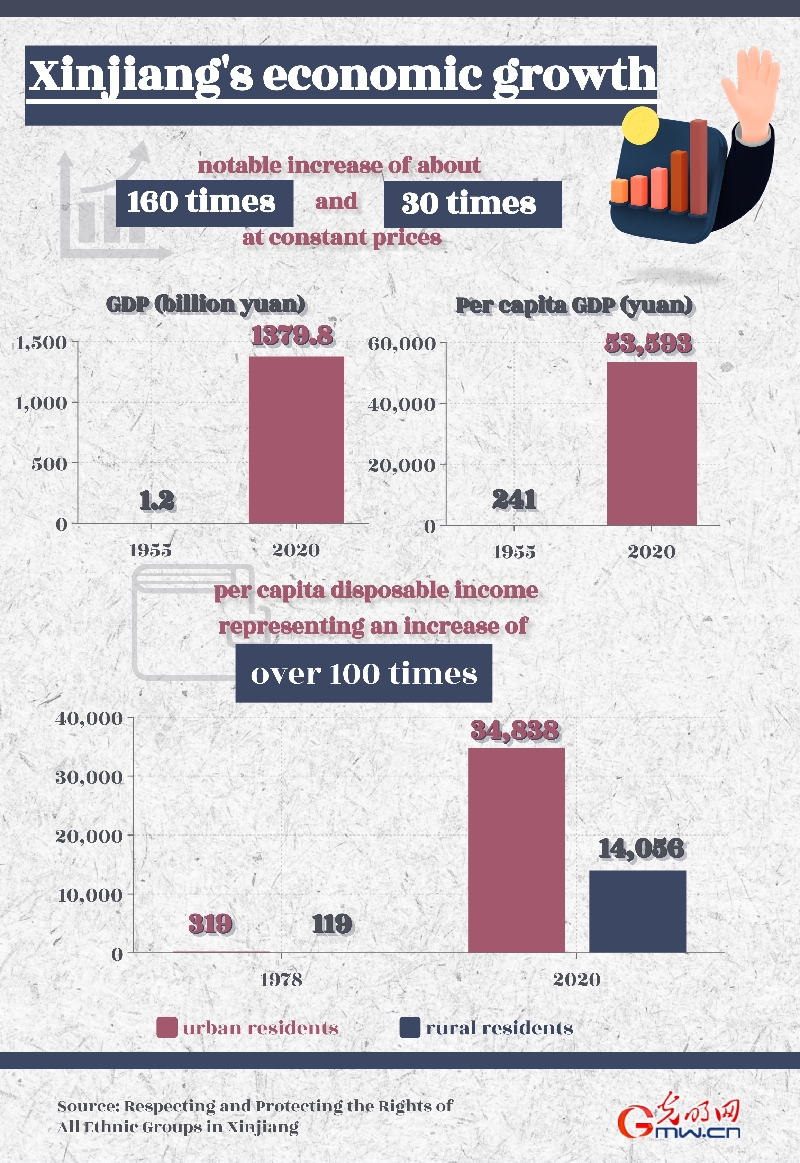 From 1955 to 2020, Xinjiang's GDP soared from RMB1.2 billion to RMB1.4 trillion, and its per capita GDP rose from RMB241 to RMB53,593, a notable increase of about 160 times and 30 times at constant prices. From 1978 to 2020, the per capita disposable income of urban residents rose from RMB319 to RMB34,838, and that of rural residents from RMB119 to RMB14,056, both representing an increase of over 100 times.
Editor: WXL