On July 26, during his talks with U.S. Deputy Secretary of State Wendy Sherman, Chinese Vice Foreign Minister Xie Feng urges the U.S. side to address its own human rights issues first, that the U.S. side is in no position to lecture China on democracy and human rights. Ultimately, Xie stresses China wants to work with the United States to seek common ground while shelving the differences. The U.S. side needs to change course and work with China on the basis of mutual respect and embrace fair competition and peaceful coexistence with China.
Here are the key remarks from Xie: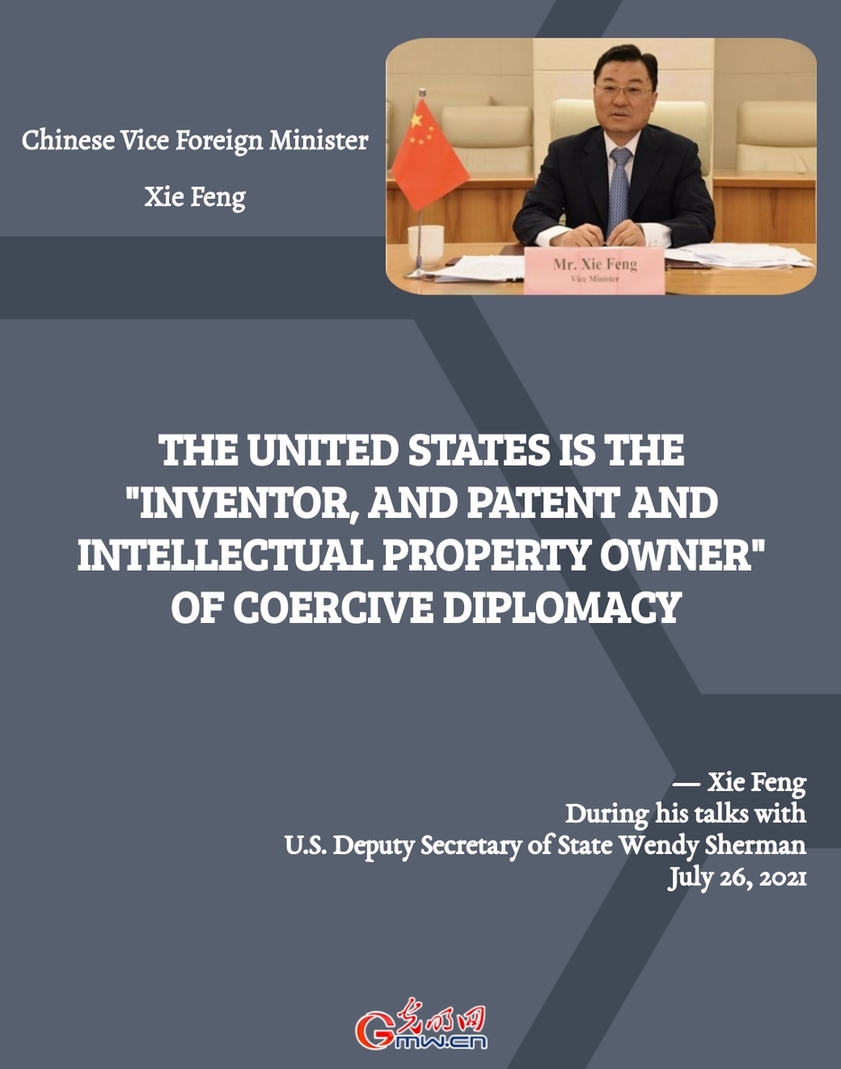 The United States is the "inventor, and patent and intellectual property owner" of coercive diplomacy.
Editor: JYZ