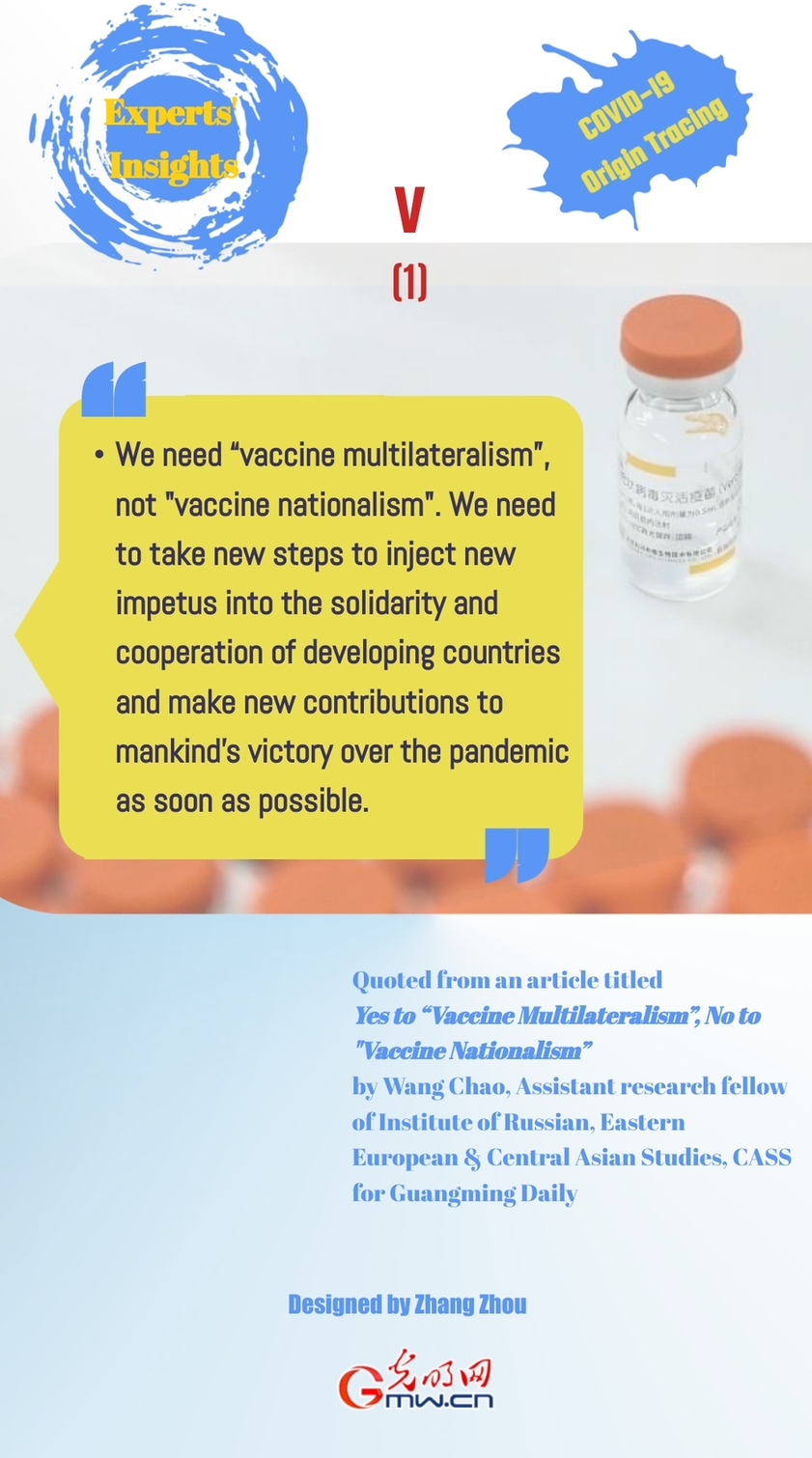 We need "vaccine multilateralism", not "vaccine nationalism". We need to take new steps to inject new impetus into the solidarity and cooperation of developing countries and make new contributions to mankind's victory over the pandemic as soon as possible.
At present, China is actively practicing multilateralism, continuously strengthening international cooperation against the pandemic. China has also provided vaccines to the rest of the world, especially developing countries, contributing Chinese strength to the global fight against the pandemic, working with people around the world to build a community of human health, so that people around the world will have abundant sources and deeper roots.
However, some countries politicize and even label the pandemic, trying to manipulate it, ignoring the safety and health of people throughout the world. In this regard, people around the world will certainly uproot their roots and plug their sources.
Quoted from an article titled Yes to "vaccine multilateralism", no to "vaccine nationalism" by Wang Chao, Assistant research fellow of Institute of Russian, Eastern European & Central Asian Studies, CASS for Guangming Daily
Editor: Liu Jiaming