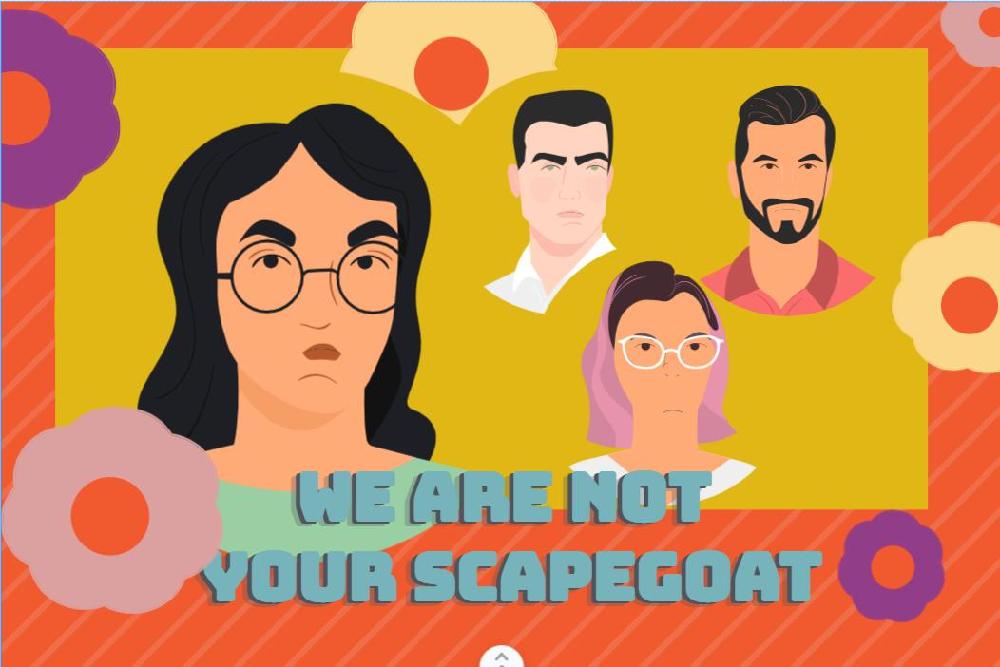 "Man yelled, 'Go back to China'… Eventually, he punched me in the back of the head…" (Boston, MA)
"I'm an eighth-grade student. In an online group chat with five other students, I was harassed for being Chinese." (Chesterfield, MO)
"Local Asian restaurant vandalized with graffiti reading 'Kung flu, commie, I hope you die.'" (San Antonio, TX)
More than 9,000 anti-Asian incidents as described above have been documented during the pandemic in the United States, according to a new report released in mid-August.
Stop AAPI Hate, a coalition that tracks and responds to racially motivated attacks against Asian Americans in the U.S., received 9,081 reports from March 19, 2020 to the end of this June. The frequency of the reported incidents seems poised to increase than last year, with 4,548 hate crimes occurring in 2020, while 4,533 so far in 2021.
Overall, verbal harassment (63.7%) and "shunning"(16.5%) – the behavior of deliberate avoidance – still make up the two largest shares of total incidents. Though traumatic and harmful, a majority of such interactions don't legally qualify hate crimes.
That means, the enactment of COVID-19 Hate Crimes Act only have limited effect when dealing with the universal but painful discrimination incidents, as it solely focuses on hate crimes instead of other wide-ranging acts of hate.
"Because the act centers criminal law enforcement agencies in its solutions, it will not address the overwhelming majority of incidents reported to our site which are not hate crimes, but serious hate incidents," Stop AAPI said in a statement following the signing.
Among all types of the incidents reported to the website, physical assaults come in third. The share increased from 10.8% in 2020 to 16.6% in 2021. Civil rights violations including "workplace discrimination, refusal of service and being barred from transportation make up 11.0% of the total incidents.
According to the report, most of the discrimination took place in pubic – on streets or in businesses.
Hate behaviors reported by women account for 63.3% or the total incidents.
Of all incident reports documented by Stop AAPI Hate, 43.5% were submitted by Chinese Americans, making up the largest ethnic group suffering verbal or physical violence.
U.S. former President Trump has long been accused of talking about the virus in racist language. While Biden seems to "demonstrate allyship" by signing the hate crimes bill, the lab leak conspiracy to scapegoat China "could lead to more hostility and treatment of Asian Americans as enemy foreigners," said an article released on August 13 contributed by Associated Press.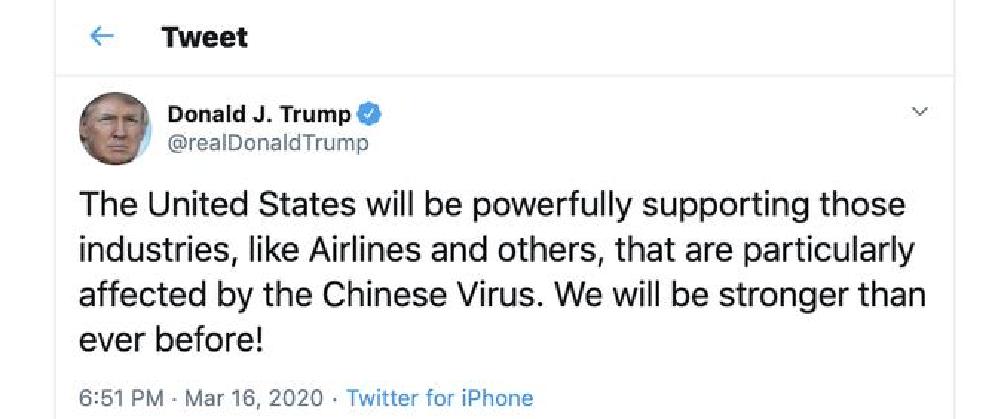 Snapshot shows one of Trump's earlier tweets using racially charged expressions.
Chinese Americans' plight during pandemic reflects a chronic social malaise that will be intermittently ignited by political rhetoric.
"U.S. – China relations have shaped the racial experiences of Chinese Americans," stated the report.
When it comes the relation between the two nations, it has become a new normal in Washington to cast China as an existential threat since Trump's administration. The U.S. politicians keep depicting China's "unfair trade competition, scientific espionage, and technological surveillance". Such discourses have framed people's reception of the pandemic in the U.S., and have created a political and social climate to make anti-Asian incidents more likely to occur.
"Anti-Chinese rhetoric re-invokes the Yellow Peril," Lon Kurashige argued in his book titled Two Faces of Exclusion: The Untold History of Anti-Asian Racism in the United States.
"It represents heightened Western anxieties around China's combined force of population size, global economic growth, and rapid technological-scientific innovation," he wrote.
Such anxieties about China's advances have already led to trade restrictions, visa rejection of Chinese students in key sci-tech fields and banning of Chinese hi-tech companies. This time, the threat in America's own imagination is leaving millions of Asian Americans' life affected or even damaged, and leaving their cries unheard.
Editor: WXL