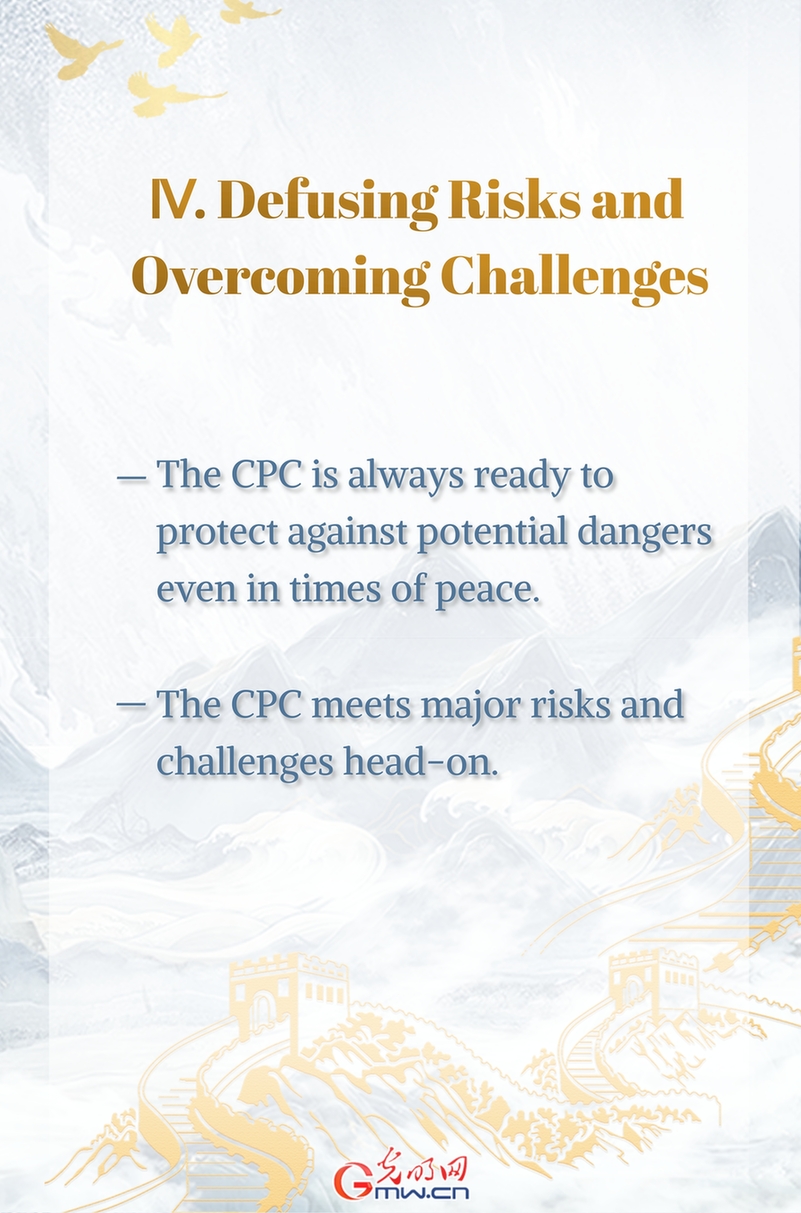 4.Defusing Risks and Overcoming Challenges
- The Party is always ready to protect against potential dangers even in times of peace. Founded in years of trial and tribulation and maturing in adversity, the CPC always keeps in mind the ancient wisdom that "One should be mindful of potential danger in times of peace, the risk of downfall in times of rise, and potential chaos in times of stability."
- The Party meets major risks and challenges head-on. It never hesitates in taking resolute action to address risks and challenges that threaten its position as the governing party, or endanger the stability of state power, the core interests of the country, the fundamental interests of the people, or the rejuvenation of the Chinese nation.
On its centennial journey, the CPC has tempered its character with the courage to vanquish formidable enemies, defuse risks, and overcome challenges. This has become the Party's defining quality. All of its achievements are the results of the hard work of generations of Party members, and the base on which the cause will continue to prosper. The success of the Party in the past equips it to face the future with full confidence.
Editor: GSY