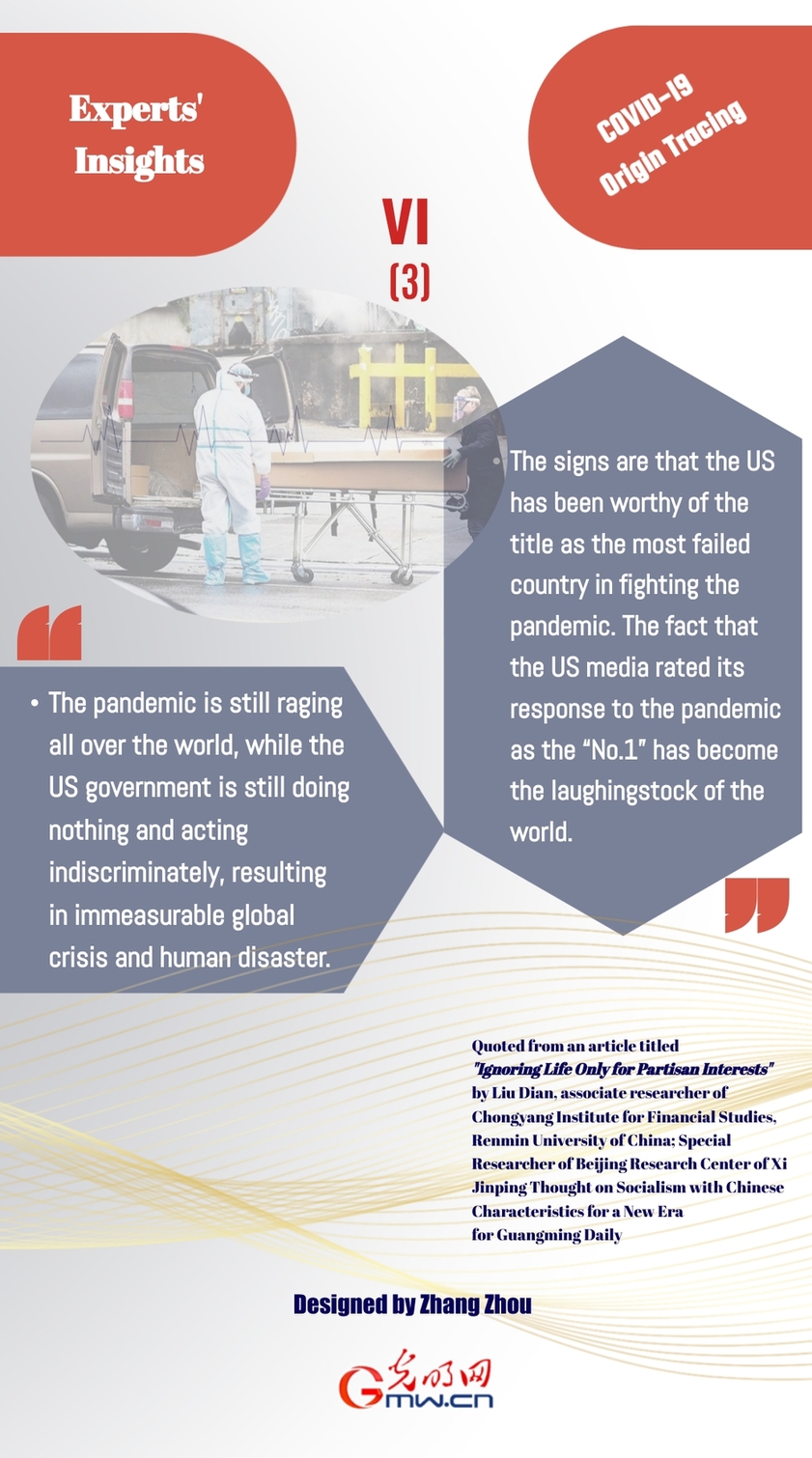 The federal system featuring partisan wrangling has resulted in mutual restriction and buck-passing, showing the pattern of a "divided America" in its fight against the pandemic.
The failure of the US-style response to the pandemic can be seen from information to decision and implementation through two administrations across all aspects. Partisan divide is destroying the foundation of the separation of three powers. The pandemic in the US has so far failed to be effectively controlled under the double hit of the virus and the man-made catastrophe. The US parties and elites are still hyping up antagonism in society, either to gain voter support or to solidify the structure of the political and economic interests.
The pandemic is still raging all over the world, while the US government is still doing nothing and acting indiscriminately, resulting in immeasurable global crisis and human disaster. The signs are that the US has been worthy of the title as the most failed country in fighting the pandemic. The fact that the US media rated its response to the pandemic as the "No.1" has become the laughingstock of the world.
Quoted from an article titled"Ignoring Life Only for Partisan Interests"by Liu Dian, associate researcher of Chongyang Institute for Financial Studies, Renmin University of China; Special Researcher of Beijing Research Center of Xi Jinping Thought on Socialism with Chinese Characteristics for a New Era for Guangming Daily
Editor: Liu Jiaming