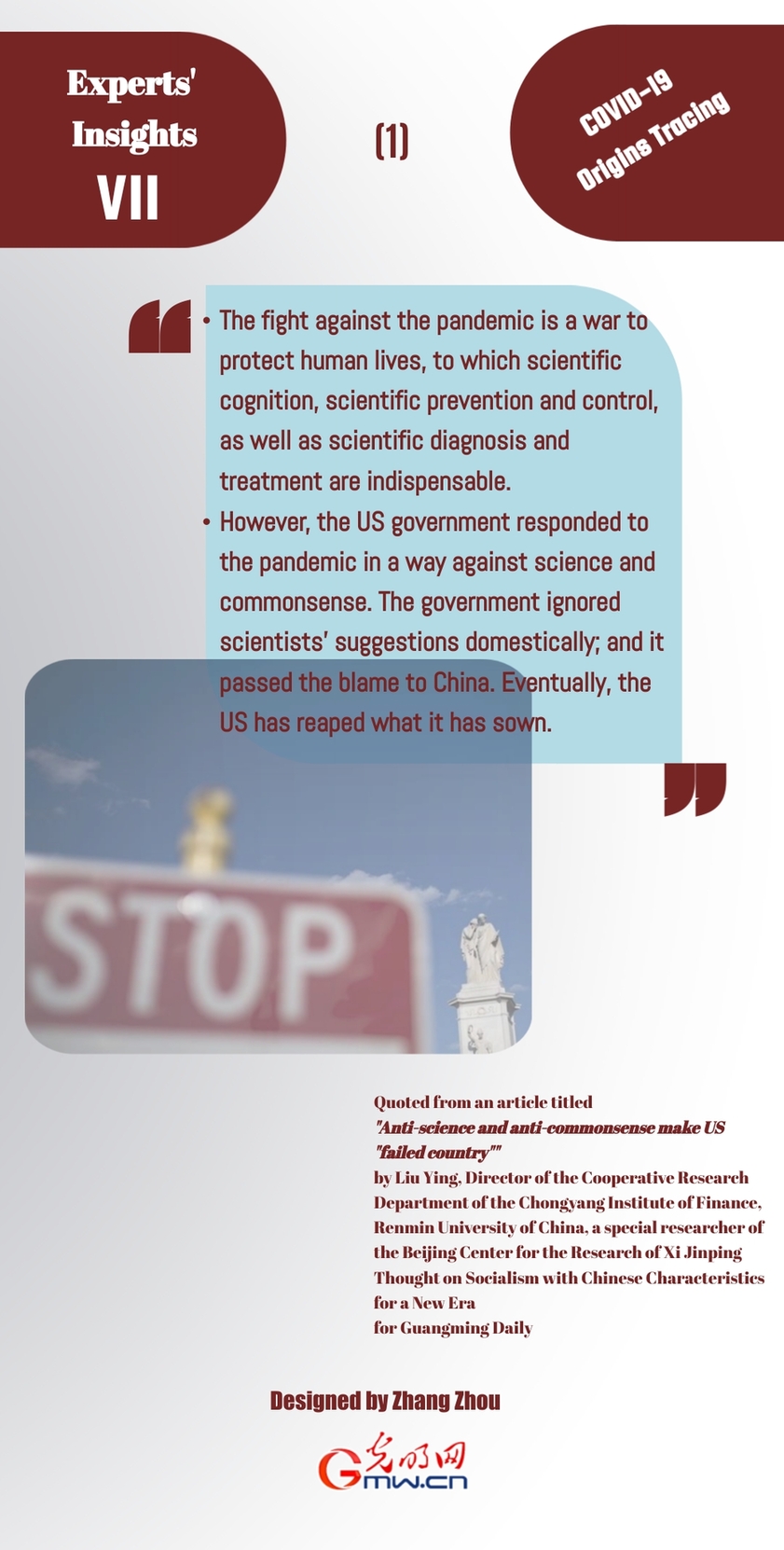 The fight against the pandemic is a war to protect human lives, to which scientific cognition, scientific prevention and control, as well as scientific diagnosis and treatment are indispensable. However, the US government responded to the pandemic in a way against science and commonsense. The government ignored scientists' suggestions domestically; and it passed the blame to China. Eventually, the US has reaped what it has sown.
During the pandemic, the US government suppressed Antony Fauci and many other scientists and their professional opinions in order to achieve political goals. In particular, scientists who deny the "laboratory leak" theory were subjected to cyber violence, unable to work normally, and even faced personal threats.
Violating the laws of science has serious consequences. When the US government failed in controlling the pandemic and was unable to explain it to the people, it then made an excuse about the outbreak in an attempt to pass the responsibility to China.
According to the response to the pandemic, some US politicians still haven't escaped from the restraints of anti-intellectualism. Throughout the world, countries which adopted scientific methods have made significant achievements in pandemic control. But on the contrary, those who refused to control the outbreak in a scientific way are still struggling. It is time for American politicians to fully understand the value and power of science.
Quoted from an article titled "Anti-science and anti-commonsense make US "failed country"" by Liu Ying, Director of the Cooperative Research Department of the Chongyang Institute of Finance, Renmin University of China, a special researcher of the Beijing Center for the Research of Xi Jinping Thought on Socialism with Chinese Characteristics for a New Era for Guangming Daily