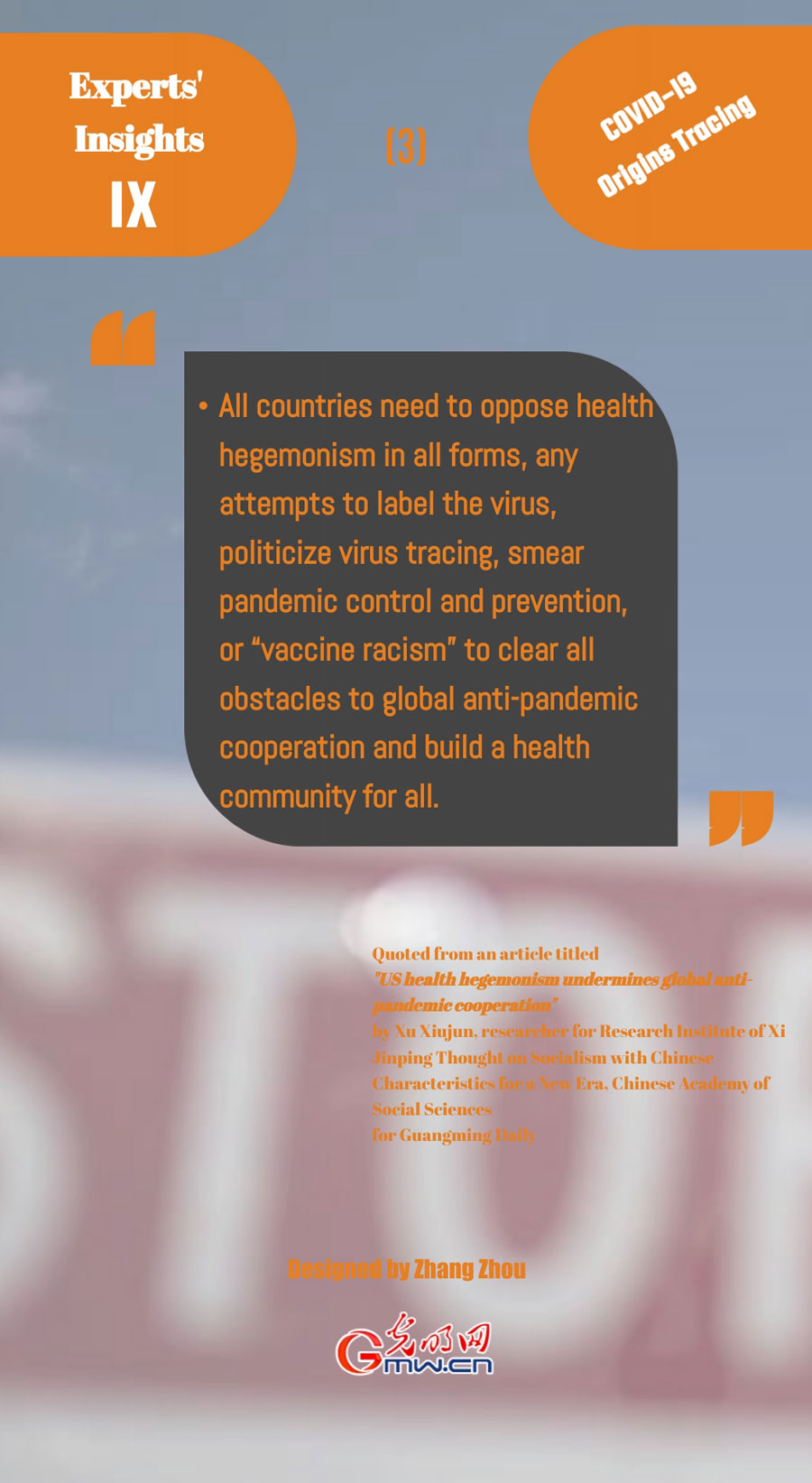 US health hegemonism has undermined global cooperation in combating the pandemic and failed to stem the pandemic. US violation of international norms and the idea of social contract and US exit from and re-entry into the WHO have weakened the authority of international organizations in global health cooperation against the pandemic and have fueled unilateralism, setting a bad example for global health cooperation.
US hegemonism is the biggest challenge for global health cooperation, which has undermined resource allocation in global health cooperation, pushed the world into the health crisis and brought great losses to the US.
All countries need to oppose health hegemonism in all forms, any attempts to label the virus, politicize virus tracing, smear pandemic control and prevention, or "vaccine racism" to clear all obstacles to global anti-pandemic cooperation and build a health community for all.
Quoted from an article titled "US health hegemonism undermines global anti-pandemic cooperation" by Xu Xiujun, researcher for Research Institute of Xi Jinping Thought on Socialism with Chinese Characteristics for a New Era, Chinese Academy of Social Sciences for Guangming Daily
Editor: Zhang Zhou