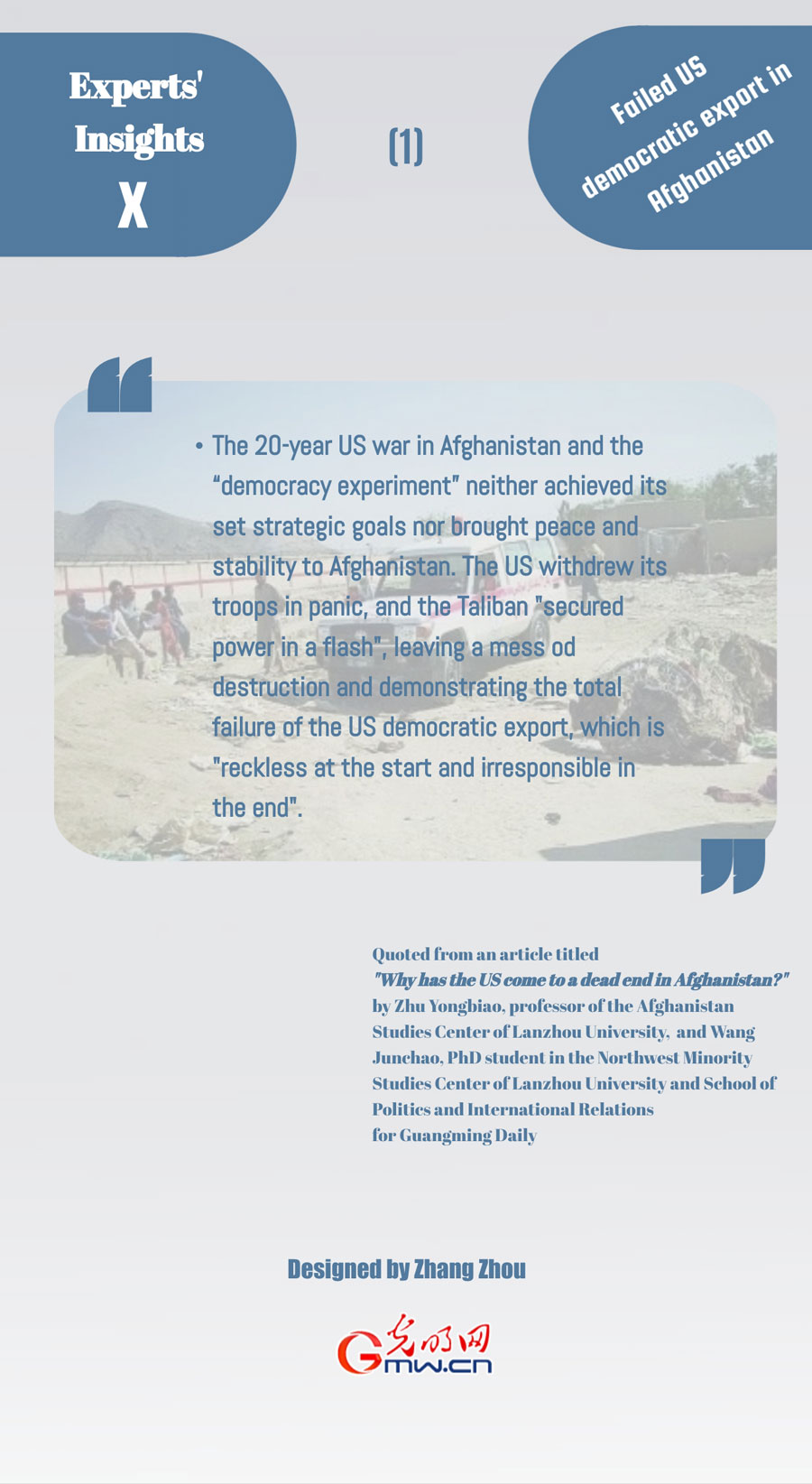 The 20-year US war in Afghanistan and the "democracy experiment" neither achieved its set strategic goals nor brought peace and stability to Afghanistan. The US withdrew its troops in panic, and the Taliban "secured power in a flash", leaving a mess od destruction and demonstrating the total failure of the US democratic export, which is "reckless at the start and irresponsible in the end".
In order to maintain its hegemony, the US directly used force against Afghanistan, and, regardless of the actual situation in Afghanistan, directly "grafted" the so-called "American democracy", resulting in serious non-acclimatization and rejection.
The so-called democracy established with a hammer and a bayonet in Afghanistan failed to bring true democracy and peace to Afghanistan, but brought about the failure of governance and the infinite anger and panic of the public. "Bombing-style democratic export" is doomed to fail.